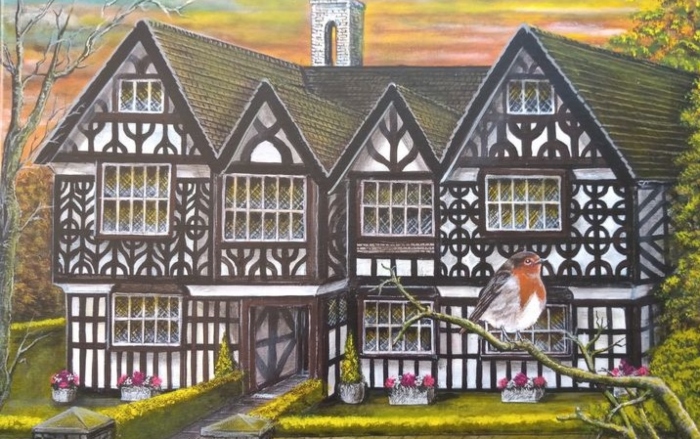 A talented artist from Wybunbury is still hard at work producing these stunning paintings – at the age of 89.
George Telford has produced a number of fabulous acrylic paintings of local buildings and wildlife in and around Nantwich.
George, who worked at Rolls Royce for more than 40 years before retirement, has swapped cars for canvas to create works based on some of Nantwih's famed timber-framed, black-and-white Elizabethan buildings.
These include merchant's house the Queen's Aid House on High Street, Churche's Mansion on Hospital Street, and Sweetbriar Hall on Hospital Street.
He has also painted Nantwich Bookshop on High Street, which was rebuilt after The Great Fire of Nantwich.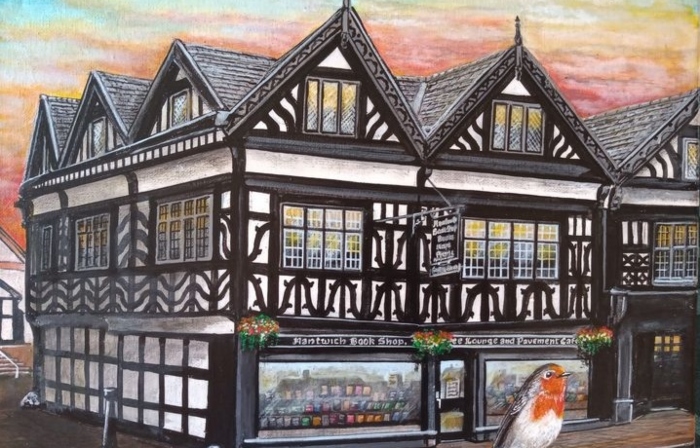 And also Grade I listed building The Crown Hotel on High Street, as well The Cheshire Cat on Welsh Row, three existing cottages converted into Almshouses, The Black Lion pub built in 1694, and St Mary's Church, Nantwich.
George has also produced numerous wildlife scenes featuring owls, deer, kingfisher, falcon, buzzard, osprey, fox, pheasant and robins.
At Rolls Royce, George was employed in the publications department as technical artist/chief technical artist, and for the last 20 years before retirement as publications manager.
His skills demanded extreme precision to produce accurate representations of cars, parts, and technical details.
For further information visit: https://www.facebook.com/George-telford-acrylics-2123607084623229
To purchase his artwork visit: https://www.artpal.com/georgetelford09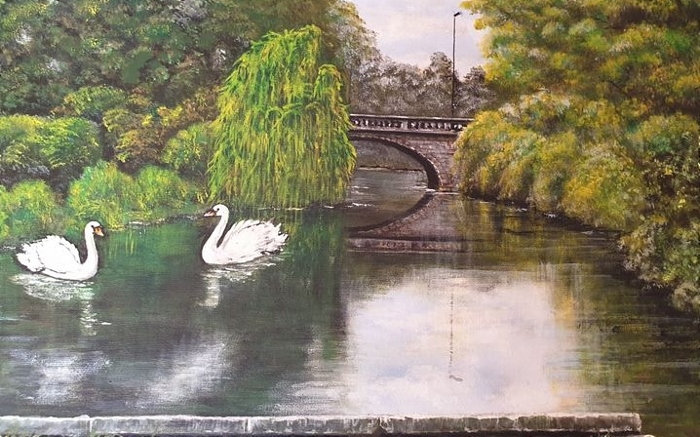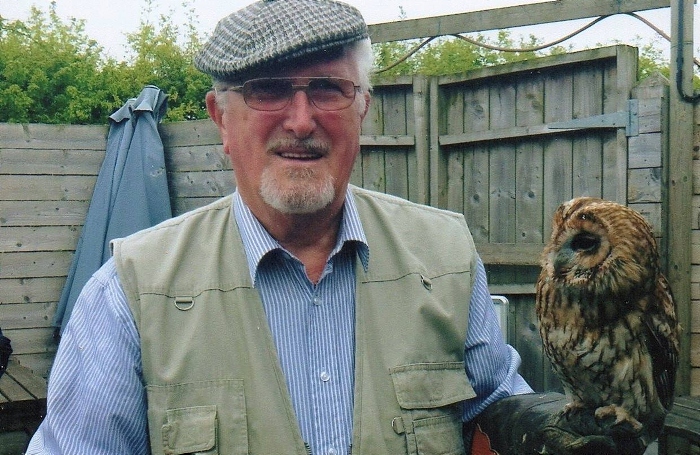 (story by Jonathan White)