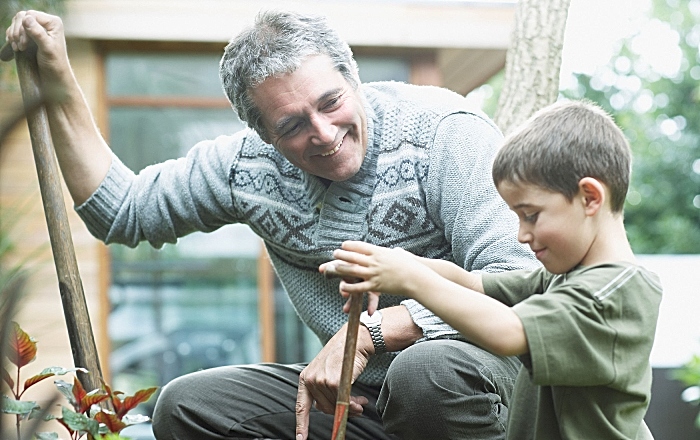 Cheshire East Council and partners have launched "Early Help" awards to celebrate individuals and organisations who support children and families facing crisis.
Issues such as debt, poor mental health or threat of homelessness can happen to families at any point in a child or young person's life.
Cheshire East Children and Young People's Trust is a partnership of organisations responsible for services for children, young people and families, including the NHS and police.
The trust promotes and supports good parenting and the funding of services that give help to families early as they start to experience difficulties.
The first Early Help awards ceremony is planned for October 7, 2021.
It aims to celebrate the achievements and efforts of individuals and organisations in nine categories including health, education, unsung hero and outstanding achievement.
The first ceremony has been named "The Diamond Awards" with the word 'diamond' standing for individuals/organisations who are:
* Dedicated
* Inspiring
* Above and beyond
* Make a difference
* One in a million
* Never give up
* Develop relationships
Nominations are now open with a deadline of September 17 2021.
Families and organisations can nominate a school, nursery, health professional, charity or community group online at www.cheshireeast.gov.uk/diamond or by requesting a nomination form at [email protected]
Cllr Kathryn Flavell, lead member for children and families at Cheshire East Council, said: "Our priority is to be a council which empowers and cares about people, working together with residents and partners to support people and communities to be strong and resilient.
"We are in a great position in that we have strong communities, excellent schools and good opportunities for work and training across the borough.
"We want every child and their family to get the help and support they need to succeed as early as possible.
"Early help can make the biggest difference when it is given before things go wrong, from individuals, communities and the right professional support.
"As we start to recover from this pandemic, we want to recognise and celebrate all those who have helped children, young people and their families to stay safe, healthy and thrive and I encourage nominations from every corner of the community."