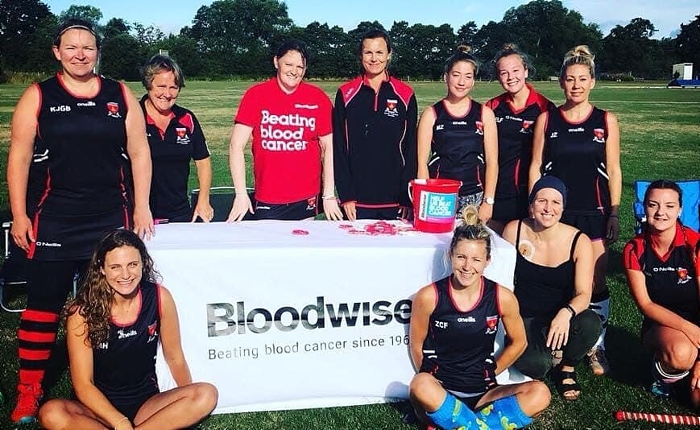 A group of Crewe Vagrants hockey players are taking on a 40-mile walk in honour of their team-mate who is battling Acute Myeloid Leukaemia.
Seventeen of Steph Thompson's hockey friends want to raise awareness of the Blood Cancer which has hit the popular Brine Leas School teacher for a second time.
So on August 7, they will set off from The Christie Hospital in Manchester and trek across Cheshire back to their club house in Willaston, near Nantwich.
The team are raising money for Blood Cancer UK and so far, have raised an impressive £1,500.
We revealed earlier this year how Steph had received the devastating news her Acute Myeloid Leukaemia had returned.
Steph, from Stapeley, Nantwich, who went into remission after first being diagnosed with AML in June 2018, required a Stem Cell transplant and a worldwide search began to find one.
With only 2% of the world's population registered as donors, there was a great possibility that one wouldn't be found.
"People are just not aware of it. People give blood all the time, but many don't realise you can also donate stem cells on be on the register," she said.
"The more people we can get on the donor register, the more lives we can save."
In March 2021, Steph received the call saying a suitable donor had been found.
After various tests were carried out, the transplant was able to go ahead.
Steph has spent a few months receiving treatment in hospital and is now recovering at home.
Blood Cancer UK (formally Bloodwise), has invested over £500 million in blood cancer research since 1960, transforming treatments and saving lives.
That has helped fund 360 researchers across the UK in search of the next breakthrough.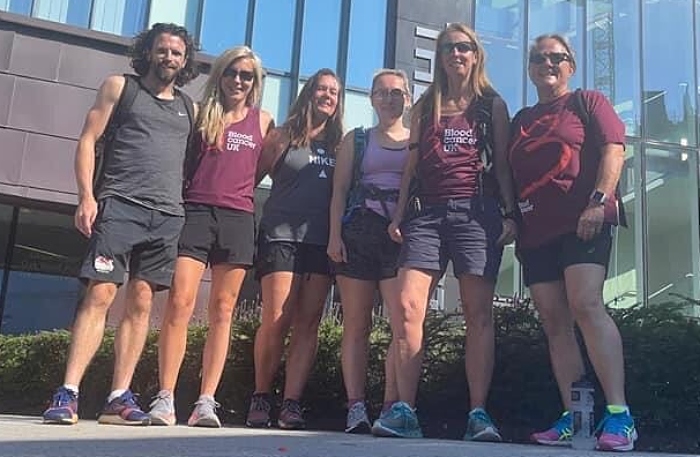 Georgie Brown, Crewe Vagrants Ladies captain, said: "We wanted to do something to support our friend and teammate and support the journey she has been through.
"Due to Covid, we haven't been able to see her.
"We came up with this challenge and it is no small feat, especially seeing as it's all going to be walking on tarmac footpaths, which takes a toll on your body!"
Blood Cancer UK is a charity close to the heart of Crewe Vagrants members who have previously completed a 12-hour hockey game to raise money for the charity.
German-based charity DKMS is the largest register of donors, and anyone aged 17 to 55 can register to increase the number of potential matches.
The Anthony Nolan Trust also holds a register of donors for people aged 16 to 30.
To find out more about the challenge or sponsor them, visit www.justgiving.com/fundraising/stephsstriders
Or follow them on social media: Instagram @stephs_striders_bloodcanceruk, Facebook www.facebook.com/stephsstridersbloodcanceruk