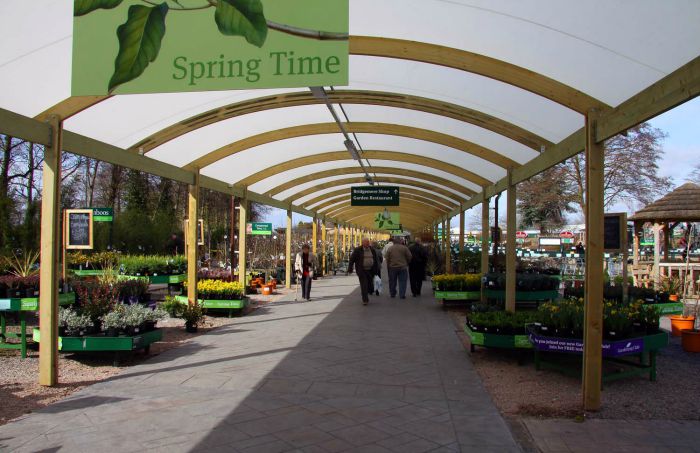 Visitors to Bridgemere near Nantwich helped raise £100 for Daisy's Dream – a local children's bereavement charity.
Fundraisers spent two days at Bridgemere Garden Centre where they collected £99.22 for the cause.
Local fundraiser Sarah Hampton said: "It was really lovely to see everyone who came along to meet us and we'd like to say a big thank you to Laura and Bridgemere Garden Centre for your support.
"Over the last few years Daisy's Dream has started to support children, families and schools in Cheshire East and is currently supporting 50 children and their families.
"Originally based in Berkshire, one of our Therapeutic Practitioners moved to Cheshire East and found that there was also a need for our services here.
"So, we established our local Cheshire East team and are able to offer a free, flexible service which is tailored to meet the individual needs of each child and their family affected by the life threating illness or death of someone they love.
"Our support packages include telephone support for parents and professionals and school/home visits for the child or young person."
If you would like to know more about our fundraising events, volunteering opportunities or would like to get in touch, email [email protected] or call 07812 377 110.
Follow their Facebook page https://www.facebook.com/daisysdreamcheshireeast and website https://www.daisysdream.org.uk/cheshire-east
(Bridgemere Garden World, pic by Steve Daniels, creative commons licence)