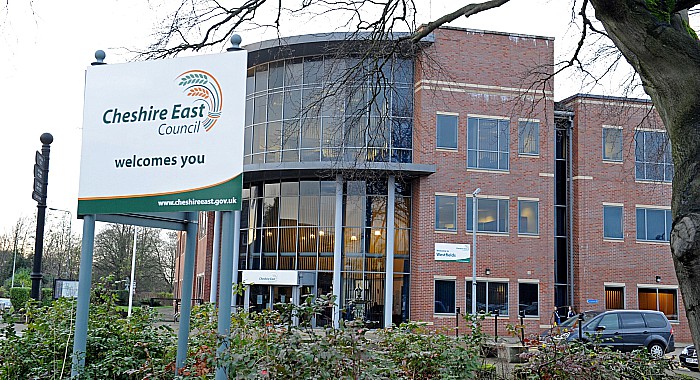 Cheshire East Council has paid nearly £3,000 to hire buildings for meetings since the government scrapped online decision-making meetings for councils, writes Belinda Ryan.
So far the local authority has had to hire out non-council owned buildings seven times at a cost of £2,891 so councillors could meet face-to-face and comply with Covid-19 restrictions.
This is because the temporary regulation from last year which allowed decision-making at virtual meetings to take place because of the pandemic expired on May 6, meaning decisions can no longer be taken by councillors at online meetings.
Cheshire East Council leader Sam Corcoran (Lab) told the Local Democracy Reporting Service: "All the political groups on Cheshire East Council have urged the government to allow remote meetings but the government is still not budging on this.
"Remote meetings proved to be successful. They've saved on costs, they've saved on travel time and they've worked.
"I do not understand why the government has not allowed them to continue."
"It's not just the cost of the hire, it's the cost of the travel time, the cost of officer time and the cost of the expenses of people having to travel to meetings, and this could all have been avoided and the meetings could have been Covid safe if they had been held remotely."
Three weeks ago, seven of the 15 members of the economy and growth committee were unable to attend a meeting and had be substituted.
Most of the absences were due to Covid-19 restrictions, with members having to self-isolate.
Conservative group leader Janet Clowes said: "Democracy requires that we meet face-to-face hence the change in the legislation.
"However, clearly at a time when we need to still maintain social distancing, it has incurred additional expense and that is regrettable.
"However, it's hoped that as more people get vaccinated, as restrictions decline further, then the need to actually hire outside venues will diminish and so we will not have to spend those monies in future."
The council has had to hire rooms at venues such as the Glasshouse at Alderley Park and Sandbach Town Hall to hold face-to-face meetings which complied with Covid-19 restrictions.