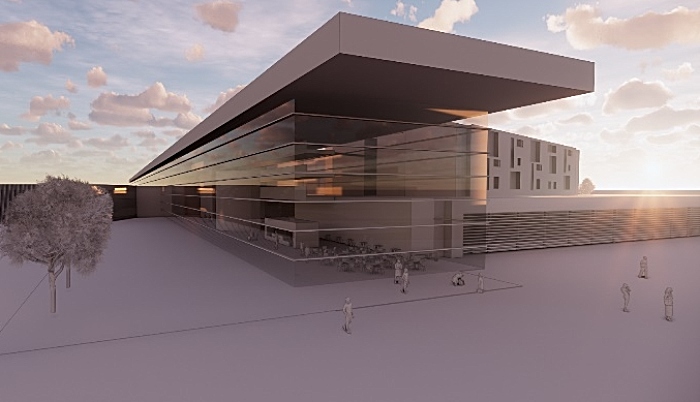 Cheshire MPs are urging the Government to select Leighton Hospital as one of eight in the country to benefit from a multi-billion pound building programme.
Crewe and Nantwich MP Dr Kieran Mullan, Eddisbury MP Edward Timpson, and Congleton MP Fiona Bruce say they have written a joint letter to new Health Secretary Sajid Javid.
It follows last year's announcement by Boris Johnson that the programme to build 40 hospitals will be extended to include eight additional sites.
Plans for a potential new-look Leighton Hospital site were unveiled in October, subject to funding being secured.
The formal process for deciding which of these sites will be chosen is now underway.
Hospitals have been invited to apply for the funding, with a final decision due to be made in Spring 2022.
The MPs say they have highlighted that in spite of a series of one-off investments like new theatres and A&E upgrades, fundamental capacity challenges remain at Leighton Hospital.
Dr Mullan, who launched a petition to build community support for the campaign, said: "The reality is that adding on blocks and new facilities can only take you so far, and a rebuild is required to safeguard Leighton Hospital for future generations.
"The main buildings are from the 1970s, and we need an overhaul to cope with the significant amount of development happening on the hospital's doorstep.
"I hope that by working with Fiona and Edward we can push the Government for Leighton's inclusion in the funding programme.
"I'd also encourage everyone who hasn't already to sign the petition."
Eddisbury MP Mr Timpson added: "Leighton Hospital has cared for local residents – including my own family – for generations.
"It is now our turn to return the favour and campaign for maintenance and rebuild funding from the Government.
"I am proud to work with Kieran and Fiona to support the Government's hospital building programme, and deliver on our manifesto pledges."
Congleton MP Fiona Bruce said: "I am very happy to support this campaign.
"Many constituents use Leighton Hospital and with growing housing developments such need will only increase.
"It is clear that the current site needs improvement for staff and patients alike."