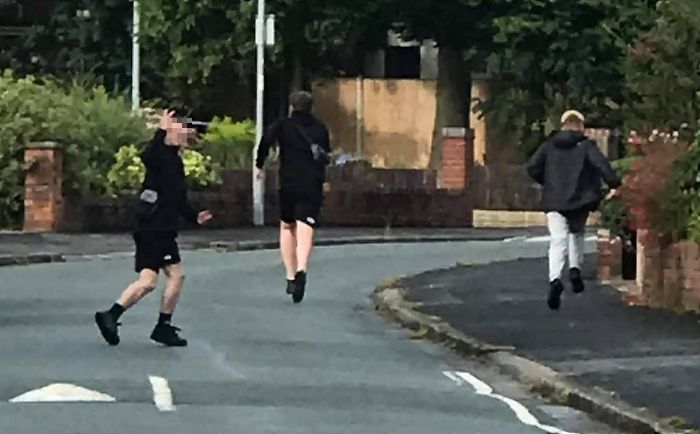 Police in Nantwich say they have traced a gang of youths aged 12-15 behind a spate of anti-social behaviour in the town.
It comes after residents say they have been plagued by problems caused by a gang of around 5 or 6 youths in the Barony Park area.
We told how they had threatened residents out walking and threatened pets, also vandalised property, threatened to burn down buildings and committed lewd acts.
Now police say they have identified the youths and that they would be questioned along with parents.
In a statement, officers said: "Following recent reports of youths committing various acts of ASB in the Barony Park area, officers have now identified all those responsible.
"They are aged between 12-15 and we're in the process of contacting parents to arrange for them to attend at the police station to be formally interviewed.
"Despite it being the holidays we have spoken with local school leaders and the @CheshireEast ASB team to ensure we work together to address the recent behaviour whilst also doing more as a community to prevent such incidents occurring in the future."
Resident welcomed the news as they revealed how the gang's behaviour has affected them.
One resident said: "Had the pleasure of passing four youngsters ( around 12 or 13 years old ) Friday evening.
"One of them had knocked the litter bin over onto the pavement on the Barony Road leaving litter everywhere, after threatening to call the police he went back and picked it all up.
"It's good the police are doing something though as the elderly would feel quite intimidated by them."
Some have blamed lack of funding for youth groups and other initiatives, while others call for a tougher approach.
One FB comment said: "These aren't the kind of kids who'd engage in such initiatives anyway!
"There is an abundance of activities for teenagers in Nantwich. They have access to amazing sporting facilities, army cadets, choirs, bands, martial arts – you name it and it's probably on our doorstep.
"What these kids need is guidance and discipline from their parents."
Police urge anyone who witnesses anti-social behaviour to contact the local team on https://www.cheshire.police.uk/a/your-area/local-policing-team-contact/contact-your-local-policing-team/