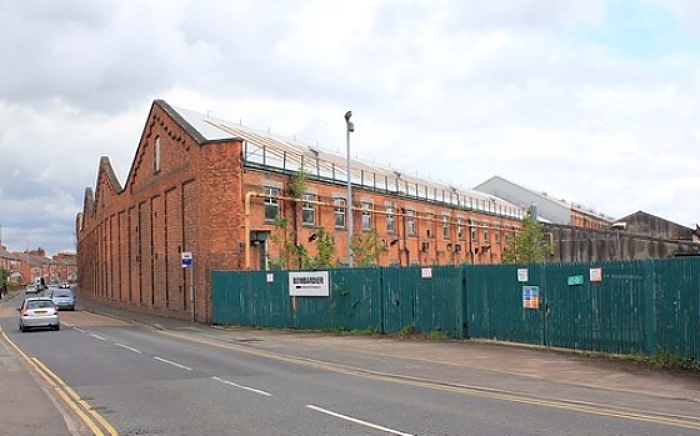 Dear Editor,
In 2015 a London pub was demolished without permission by developers.
The Carlton Cavern was the only building on the street that wasn't destroyed during the Blitz in World War Two.
The developers were ordered to rebuild it, exactly as it was, brick by brick.
Around 2020, the external wall of the old Crewe Works in West Street was totally demolished by developers, who were building 263 houses on the site.
Countryside Properties originally vowed to retain part of the wall on West Street – and initially, when it started building homes on the part of the Bombardier site, the wall was substantially lowered but still there.
But the developer then went against the wishes of Crewe residents and ignored the planning condition set when the Council gave permission for the 263 home development and demolished the entire wall.
Part of the town's heritage has been lost with the demolition of the wall, which was repaired as recently as January 2011.
Houses were painted on the wall's side during the Second World War in a bid to stop the Luftwaffe bombing the Crewe Works site.
The houses were painted to fool German bombers during the Second World War into thinking it was a housing site and not a strategic engineering works.
It is mightily ironic that the wall has now been lost, not because of German bombs, but because actual houses have been built in its place.
We're losing all our heritage all the time and we haven't got much more to lose.
The wall, or at least the main part of it, should have been retained in its entirety because of its historical and local heritage value.
The wall should have been listed and preserved for evermore because of its historical and national interest. What the developers did is outrageous .
Was any action ever taken for the flagrant breach of the planning condition?
Crewe doesn't have much history left and what is there, should be preserved. The Labour run Town and Borough Councils were asleep on the job.
They badly let down the people of Crewe, who are very angry at the loss of a huge chunk of their historical heritage.
Yours faithfully,
Cllr. Brian Silvester
Leader
Putting Crewe First
(Image by David P Howard, creative commons licence)