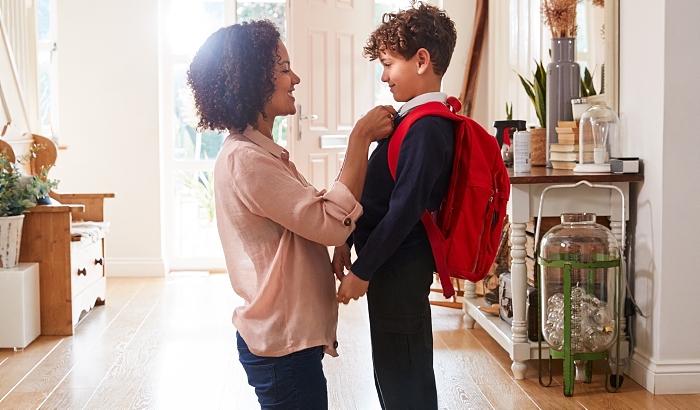 Up to 57,000 pupils will be returning to schools and colleges across Cheshire East in the next week under fewer Covid safety measures.
Almost 180 schools and colleges have been working with Cheshire East staff to agree arrangements following the recent lifting of national restrictions.
A letter has been sent to all parents and carers over the past few days to explain the arrangements from September.
Education and public health teams have vowed to monitor the impact of changes on positive cases and use data to decide on what other measures to remove.
All schools will follow basic hygiene and ventilation, with some one-way systems still in place in buildings.
There will be some staggered start and finish times and the recommendation for face coverings to be worn on school transport.
Schools and colleges no longer have all desks facing forward and keep children in strict bubbles.
The letter to parents states the following:
● no need for pupils to isolate if they are a close contact of someone who has tested positive for Covid-19
● Secondary schools plan to carry out two lateral flow device tests for every pupil in year 7 and above, three to five days apart, on their return in September
● Additional government funding which paid for extra school buses and taxis has now ended
● Vaccinations available for young people aged 16 and 17. All those eligible urged to take up the vaccine offer
● Children aged 12 to 15 with specific underlying health conditions that put them at an increased risk of serious Covid-19, or who live with a person who is immunosuppressed, are now eligible for the vaccine.
Jacky Forster, director of education and 14-19 skills at Cheshire East Council, said: "We've been working closely with schools and colleges over the summer to finalise what measures need to be in place for the new academic year.
"I know that teachers, school and college staff are looking forward to welcoming children and young people back and I'd like to thank them for all their hard work in carefully planning and reviewing existing safety measures, ensuring that they are ready to open next month.
"Schools and colleges also have outbreak management plans describing what they would do if children or staff test positive for Covid-19, or how they would operate if they were advised to reintroduce any additional measures to help break chains of transmission.
"I appreciate that returning to school will be an anxious time for some pupils, I want to reassure parents and carers that support is available either via their child's school or by contacting the council.
"As we recover from this dreadful pandemic, our focus remains that children and young people across the borough get back to school safely and that they have an enjoyable education that supports them to achieve to their full potential."