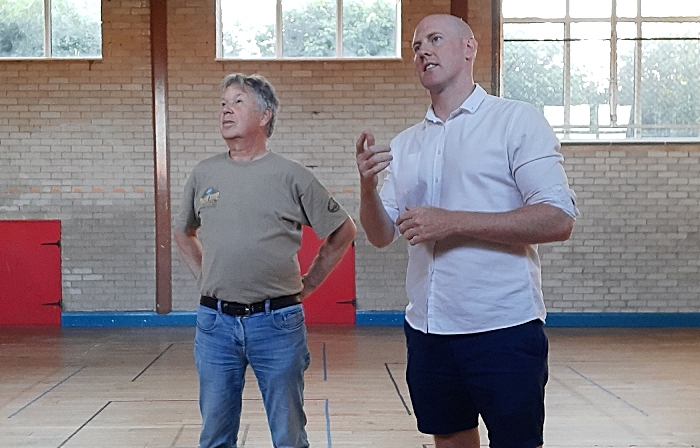 A bid to run youth club sessions at weekends in Nantwich could help cut down on anti-social behaviour in the town.
That's the view of Crewe & Nantwich MP Dr Kieran Mullan, who has backed members of Guy Harvey Youth Club in their bid to increase the number of evenings it opens.
The centre, on Birchin Lane next to Barony Park, currently runs a youth club on Tuesday and Wednesday evenings but has not been able to run a Friday or Saturday sessions.
Many residents have complained about anti-social behaviour of a minority of teenagers over the summer months.
Now the club and Dr Mullan are appealing for volunteers and organisations to help set up weekend sessions again.
Dr Mullan said: "The Guy Harvey team are doing a great job during the week with really well attended sessions.
"But I know from talking to families locally there is still a real need at a weekend and I would hope it would help with some of the anti-social behaviour we have been seeing locally.
"What we need now is help from volunteers and organisations that would be willing to support us. We would also welcome any donations or resources that we could use.
"There might be people who work with young people who have skills and experiences they can offer or there might be someone recently retired that wants to start volunteering.
"If we build a small team then many hands would make light work as I know people might be hesitant to give up a weekend evening every week. But a small group of volunteers could make it work.
"Importantly, we can also do in the evenings after the existing things like dances classes finish so no one currently using the centre needs to lose out.
"Along with the support I have been giving to the campaign for the new skate park I am trying to make sure locally young people have something to do that helps keep them out of trouble."
Trustee Graham Fenton added: "We would like to ask the local community to help us make the most of the facilities we have and would welcome people working with Kieran and us to make that happen.
"We know the need is there in Nantwich."
Anyone interested can email [email protected] or call 01270 583 432