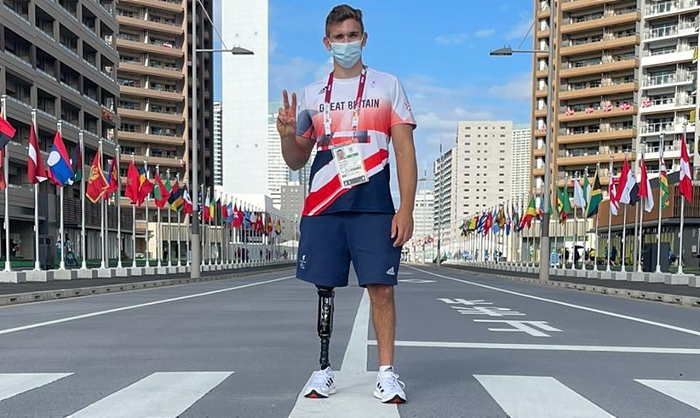 Bunbury Paralympian Stuart Wood has scooped a bronze medal in the thrilling para canoe VL3 200m Vaa final in Tokyo.
It was the 26-year-old's debut in the Paralympics and the bronze follows a medal-winning performance in the para canoe World Championships in 2019.
It marks an amazing few years for the former Tarporley High pupil who had a leg amputated at the age of one.
The University of Bath graduate, who now works in software development in Nottingham, has been a keen paddler for a number of years.
His breakthrough season came in 2019 with two international medals, including bronze at the World Championships in Hungary which qualified the British VL3 boat quota place for the Tokyo 2020 Paralympic Games.
Stuart was born with a congenital condition that meant he was missing his tibia bone in one leg.
He had a through knee amputation as a toddler and quickly learned to walk with a specially made artificial leg.
He grew up with mum and dad Tina and Nigel in Bunbury, attending the village primary school before attending Tarporley High school from 2005 to 2012.
He was an active member of the school karting team along with his brothers and parents, and scooped an impressive collection of trophies from a range of karting events including the National Schools Championships.
While training he also completed an MSc in computing at University of Nottingham, and lives in the city with his girlfriend.