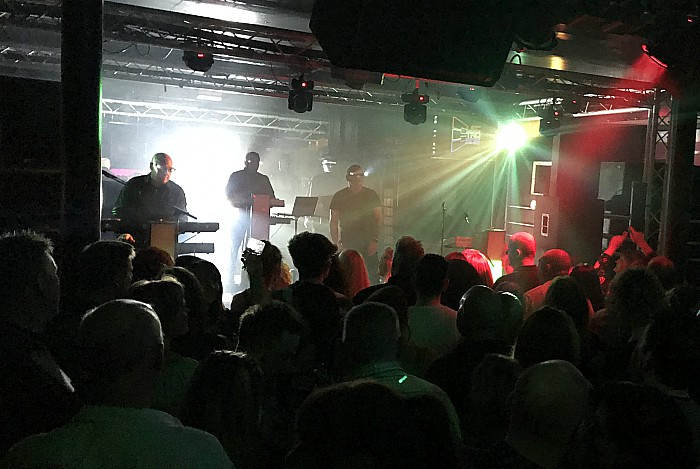 The UK's premier 1980s Electronic tribute band  Electro 80s will perform a fund-raising concert at 'Studio Nantwich' club in Nantwich on October 1 in aid of charity.
The concert, with doors open 8.30pm, is free to enter with cash donations on the door in aid of Nantwich foodbank.
Electro 80s will recreate songs from a decade of 80s music by artists such as Depeche Mode, Duran Duran, Gary Numan, Soft Cell, The Human League, Ultravox, and Yazoo.
Electro 80s will be live on stage at around 9.30pm, so please arrive early as there is only room for 350 in the standing-only Live Room main dance-floor.
Nigel Woodhouse, director of operations at Studio Nantwich, said: "It is so exiting to be bringing live music events back to Studio Nantwich.
"It has been nearly two years since our last event and what a great tribute to the magical electronic 80s we have for you.
"Electro 80s are one of the most popular acts in the area and it is a pleasure for us to have them back.
"It's a free entry gig with cash donations to our local food bank, which has helped so many families get through these tough times. So please give what you can."
For more information visit https://www.facebook.com/StudioLiveNantwich/