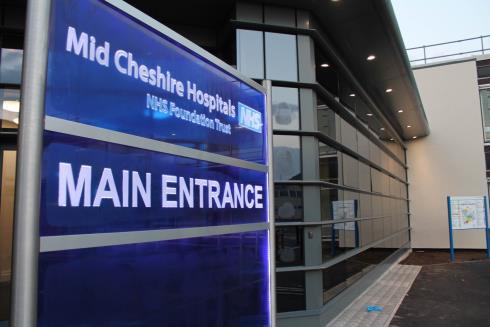 Cheshire's emergency health and care system is under huge pressure and a plan is being drawn up to help cope with the coming winter as hospital targets are missed, writes Belinda Ryan.
And bosses say A&E at hospitals like Leighton are failing to meet ambulance handover times due to lack of community care for patients who could be dicharged.
Dr Andrew Wilson, vice chair of the Cheshire East health and wellbeing board, told board members: "We're always expecting a difficult winter.
"But this one, in particular, we know that there is the risk of increased flu levels and we're expecting increased RSV [respiratory syncytial virus] as well as the ongoing difficulties that there are with Covid, which has not gone away."
Jill Broomhall, director of adult social services at Cheshire East Council, said the A&E delivery board was drawing up plans to cope with winter pressures.
"The A&E delivery board addressed a number of risks that were present across the whole system," she said.
"The first one being insufficient community health and social care capacity to support discharges and ensure flow through the system.
"We all know that there is a real lack of care provision in the community at the moment.
"The high numbers of people waiting in A&E, so we're missing the four hour targets, and the outcomes that that has for patients.
"Again linked to A&E, the failure to meet the ambulance handover time-scales.
"Again, we're not meeting that across the system, there's no one hospital that stands out. All of our hospitals are experiencing the same issues."
Mrs Broomhall said the pandemic had had a serious impact on mental health.
"We've seen the increase in mental health assessments across our mental health services," she said.
"And also, when individuals do go to a place of safety or are located within A&E, they regularly breach the four hour time scale, and in many cases go over that 12 hours while beds are sourced, usually out of the area. "
She said there was a concern about risks of RSV which affects children and the likely scenario is a 20 to 50 per cent increase in admissions [for RSV] for young children.
But, she added: "The overriding risk across all the system is workforce.
"We have a shortage of staffing across the whole system, be it in A&E, be it in adult social care, be it out in the community, there are real staff shortages."
Mrs Broomhall told committee members the A&E delivery board had identified the risks and have developed a number of actions which will be presented back to the A&E delivery board on September 15 and once those had been tweaked and ratified a report would go back to the Cheshire East health and wellbeing board.