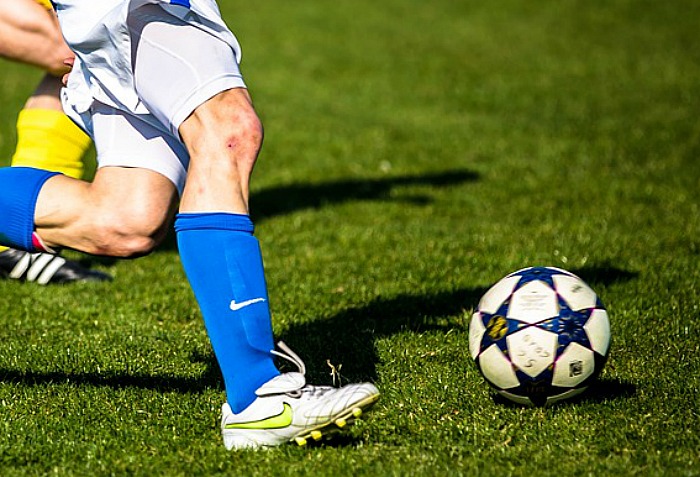 Crewe Athletic stay top of the Premier Division with a 100% record after a 7-0 victory over Faddiley, who are still having player availability issues.
Nick Raymond, Callum Chapman and Jordan Amson each scored twice, with Brandon Luke Gillan also on target.
Raven Salvador, at home to Broadhurst FC, took the lead right on half-time with a goal from Robson Osman.
Broadhurst FC equalised early in the second half with a Brad West goal, and the same player scored a second to give the visitors a win.
In Division One, Audlem put in another vibrant performance in beating White Horse 8-2.
The game started a few minutes late, as White Horse had arrived without their shirts.
Audlem took an early lead when Nick Gregory headed home a rebound. White Horse quickly equalised.
Referee Jem Cornes awarded a penalty kick following a wild challenge, and Ben Snee calmly converted.
Audlem regained the lead just a few moments later when veteran Andy Betteley netted following a flowing move, and another veteran Paul Bowker increased the lead a few minutes later from close range.
Andy Betteley scored again, and the home side added further goals from Tom Smart, Will Cork, Callum Mese and Ben Walker.
Louis Everall scored the second goal for White Horse.
Two of the new teams both got their first wins. Ruskin Park beat C & N Utd., whose form continues to be erratic.
The Ruskin Park goals came from Billie Joe Rogerson, Jarvis Jones, Callum Binner and Max Lewis.
Leighton FC also claimed their first win, with a 2-1 victory over Nantwich Pirates, who remain winless.
The Leighton marksmen were Johnny Parkes and Dewi Lewis, with Anthony Broadhurst netting for The Pirates.
The game was refereed by unqualified official, Ashley Scoffin, who did a good job. Both teams and the league thank him for his contribution.
The Crewe Regional League had a full programme of 11 matches scheduled.
However, only six of these games could be played, due to a shortage of referees.
This was caused by the Cheshire County FA organising a new Youth Cup for boys and girls involving numerous age categories.
The Preliminary Round contained many fixtures, each requiring a referee.
The County FA 'plundered' the regional list of referees, with only a handful remaining.
It meant 10 clubs and around 150 adult players in the regional Sunday league were unable to play.