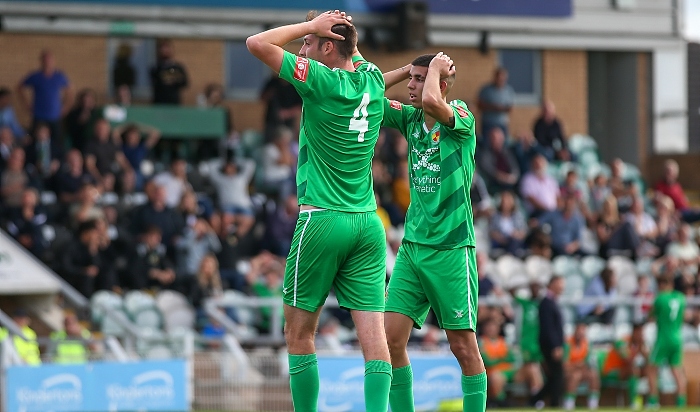 Substitute Marcus Marshall struck 12 minutes from time to give Basford United a 1-0 win over Nantwich Town at the Optimum Pay Stadium, writes Liam Price.
The Dabbers had both Matthew Gould and Dan Cockerline making their full debuts after signing earlier in the week, and they started well.
Cockerline was using his 6ft4 frame to good effect, and headed over from a corner early on.
The dangerous Kane Richards threatened early on for Basford and it took good defending from Matty Devine to clear for Nantwich.
Richards had another opening a bit later and Gould did well to block with his feet.
James Lawrie then had an opportunity but could only hit straight at Adam Collin as both teams started to cancel each other out.
Cockerline got the break of the ball and charged forwards on the stroke of half-time.
He had the option of squaring for Caspar Hughes but chose to shoot on his own and Collin palmed behind in what was the Dabbers' best chance of the half.
In the second half, Basford started to show why they were on a five-match winning streak, with Terry Hawkridge dominating the midfield.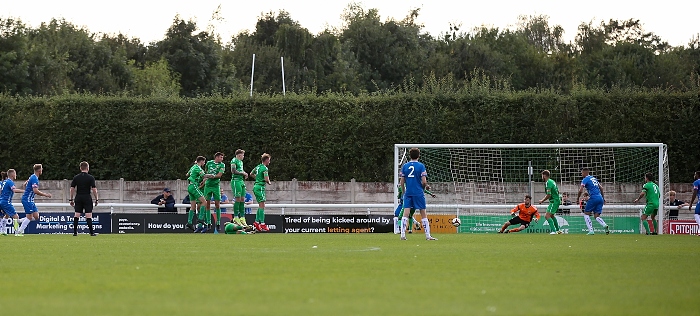 And Hawkridge brought out a great save from Gould on the hour mark, curling a fine effort towards the top corner but it was turned behind well.
Basford top scorer Rev James had the ball in the net but was flagged offside after going beyond Joel Stair.
Stair was a decent source of creativity from his right back position, on a couple of occasions he tried to pick out Joe Mwasile who took up station on the back post but Basford handled that threat well.
The visitors were exerting more and more pressure on a retreating Dabbers back line and it paid off in the last 15 minutes.
The excellent Richards won a free kick on the edge of the box, after cutting in on to his favoured right foot.
Ryan Wilson ran over the ball, Hawkridge hit low and Gould could only push it out for the sub Marshall to bundle in just five minutes after coming on.
Ben Harrison had a decent late chance to equalise after Gould went for a header when coming up for an injury time corner, the ball bouncing out to him but he was off balance and it skewed wide of the top corner.
Basford made it six wins in a row and Nantwich now five without victory.
The Dabbers have a chance to remedy this on Tuesday against a Grantham side they have already beaten this season.
(Pictures courtesy of Jonathan White)