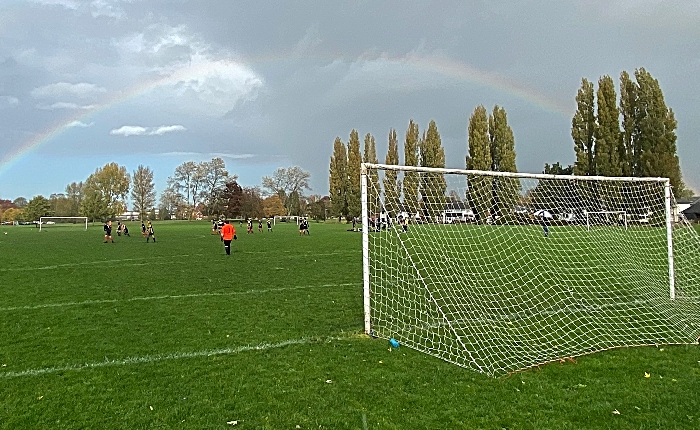 Most Crewe Regional League clubs were engaged in either local or County FA cups, but four League fixtures did take place.
In the only Premier Division fixture, Willaston White Star were too strong for Raven Salvador, winning 8-1.
The Star were indebted to two of their Polish players, Pawel Abramovich and Lukasz Synowicz, who each scored three.
Keilhan Annikey and Gary Cardno also netted. Matthew Hole scored for the visitors.
In Division One, Leighton FC had their third consecutive win when they defeated previously beaten Winsford Over 5-4.
The visitors led 0-2 after 20 minutes, but a hat trick from Dewi Lewis, and goals from Jake Foster and Jordan Bickerton (penalty) saw Leighton home.
The Winsford Over goals were scored by Tom Stanton, Matthew Stanton, Jamie Dawson and Jamie Ri Another previously unbeaten side to lose were Princes Feathers, who went down 2-0 at C & N Utd.to goals from Jack Cope and Mark Tinsley.
Nantwich Pirates got their first victory of the season with a 1-7 win at the expense of bottom club JS Bailey.
Wayne Garnett scored three, with father and son combination Andy and Mike Truan, Anthony Broadhurst and Declan Scott completing the scoring.
Ramirez Machado netted for the home team.
Six games were played in the first round of the Crewe FA Sunday Cup.
Audlem must have had hopes of a giant killing when they took the lead against George and Dragon after only five minutes through a Dan Rooney penalty.
However, the visitors quickly equalised and went on to win 2-4 thanks to goals from Robbie Hatton (2), Joe Duckworth and Scott Taylor.
Will Cork scored the other Audlem goal.
Broadhurst FC beat The Lions 4-1 with goals from Dom Johnson (2) and Brad West (2).
Russell Schofield scored for The Lions.
Cooper Buckley and Sandbach Town met in cup action at Barony Park for the second time in three weeks, and Cooper Buckley again triumphed, winning 5-2, although Sandbach Town led 0-2 at one time.
Ashley Edwards, Brad Stockton, Niall Cope, Rylan Bell and Josh Rowley netted for Cooper Buckley.
Faddiley have had player availability issues this season, but they had an excellent win 2-1 against Crewe Athletic.
Nathan Cherrington gave the home side a 1-0 interval lead, but Ed Hilditch equalised.
The game seemed to be heading towards penalty kicks, but Tom Bate got a late winner for Faddiley.
Winnington SC won 0-1 at NHB, thanks to a goal from Jack Duffy.
Cheshire Cheese have had a quiet start to the season, but they found some form against Talbot, winning 2-8.
Liam Whittaker and Danny Jones scored for Talbot, with the Cheese goals coming from Aaron Davies (2), David Sirle (2), Rob King, Rob Prince (penalty) Jake Barrow and Dean Twigg.
The one remaining tie in the first round of the Crewe FA Vase took place, with White Horse travelling to Congleton to face an unknown quantity in Vale Hoppers, who proved too strong and won 4-2. Jake Harding and Tom Royle scored for White Horse.
Betley were engaged in a first round tie in the Staffs FA Sunday Cup, and ventured to Fenton in The Potteries, where they had a comfortable 1-6 victory against Plaza First.
The Betley goals came from Keiron Duckers (3), Jamie Baker, Simon Roberts and Zac Saardouni, and the final three were scored when Betley had been reduced to 10 men, following a sending off.