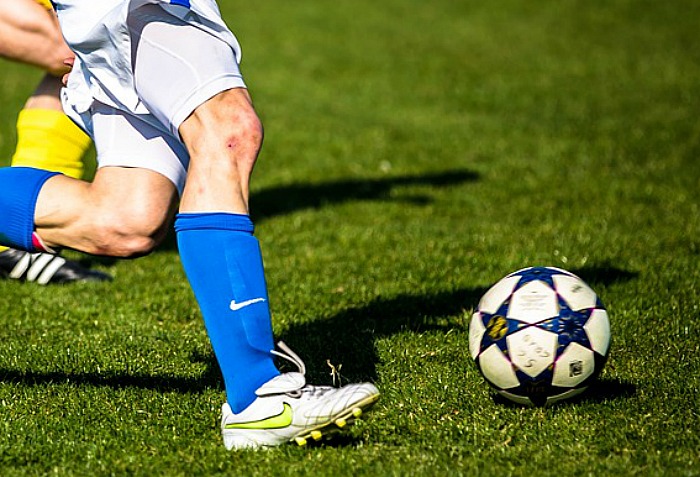 Talbot and The Lions had an ill-tempered game on Barony Park in the Crewe Regional League Premier Division which The Lions won 4-6.
The Lions had added five former Crewe Athletic players to their squad, but went 2-0 down at one stage.
They were also 4-3 down with 15 minutes to go, but staged an effective fight back.
Liam Whittaker (2), Ryan Moss and Joe Goodier scored for the home side.
For The Lions, Mile Blundell netted a hat-trick, with Jordan Amson, Russell Schofield and Deon Chesters also on target.
Winnington SC were held to a 1-1 draw at Wheelock, against Cheshire Cheese.
Dale Campbell scored for the home side, with Shaun Bradley getting a late equaliser for the visitors.
NHB continue to progress after a quiet start to the season, and they beat Raven Salvador 4-1.
Brian Holland scored a first half hat-trick, with Peter Aidley also netting.
Robsan Osman scored for the visitors.
George & Dragon have a large backlog of games to complete, and they just shaded their game against Broadhurst FC winning 3-4.
Joe Duckworth (2), Robbie Hatton and Ben Brown scored for the visitors, with Scott Ravenscroft, Steve Jenyons and Jordan Cobley being the Broadhurst FC marksmen.
In Division One, Cooper Buckley are another side who have added five former Crewe Athletic players to their squad, and they were too strong for JS Bailey, winning 0-9.
Ashley Edwards scored three, Jason McMullan scored two, and Rhys Sumner, Jack Gater, Brad Stockton and Matt King also scored.
Betley had another away day in the Potteries for their TB Williamson Staffs.
FA Sunday Cup Game, the venue this time being Tunstall, where they beat Coach and Horses 1-3.
Betley fell 1-0 behind, but led 1-2 at the interval, and added a further goal in the second half to win 1-3.
Nathan Cliffe, George Alcock and Keiron Duckers netted for Betley.
For the second time this season, games had to be postponed because the Cheshire County FA had plundered the Regional League referees to officiate in the new County Youth Cup for boys and girls.
This time four games were postponed.