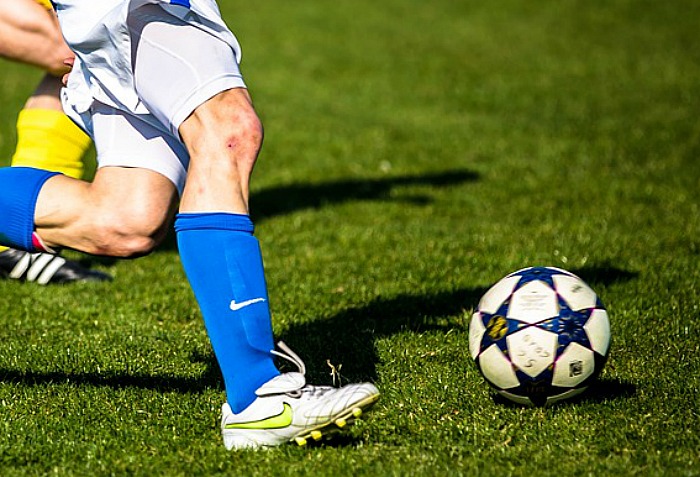 Crewe Regional Sunday League games were hit by Covid with four of the ten scheduled matches postponed.
In the Premier Division, Betley won 1-3 at NHB to move within one point of League leaders The Lions.
Keiron Duckers scored two, and Danny Lavalette got one.
Frank Farrington scored for the Bunbury outfit.
Cheshire Cheese switched their home game with Raven Salvador from Wheelock to Sutton Lane, Middlewich, the first Regional League match to be played at the venue for some years.
They were rewarded with a 4-2 win, thanks to goals from David Sirle (2), Charlie Maines and Rhys Potter.
Tom McMorine and Damian Sloan scored for the visitors.
Winnington SC consolidated their position in third place with a 3-1 victory over Talbot, thanks to two goals from Sean Bradley and one from Farrell Duncan. Joe Goodier netted for Talbot.
In Division One, league leaders Winsford Over played out a very entertaining 4-4 draw with Cooper Buckley.
The home side scored early, but the match ebbed and flowed after that, with both sides being ahead.
The youthful visitors stood up well to the more experienced home side, and a draw seemed a fair result in the end.
Ashley Edwards (2), Ben Burrow and Warren Hudson were on target for Cooper Buckley.
Tom Stanton scored two for Winsford Over, with Will Igoe and an own goal completing their tally.
Nantwich Pirates took a 0-2 lead away to C & N Utd.
But a well taken goal from Jack Cope just before the interval gave the home team some hope, and they started the second half brightly enough, without scoring.
Pirates then scored two quick goals, and then ran riot, winning 1-7, with seven different players on target.
Joey Hilton, Keiron Jones, Harry Maclennan, Declan Scott, Liam Kelleher Anthony Broadhurst and Sam Rogers were the magnificent seven.
The two bottom placed clubs, JS Bailey and Ruskin Park, met at a damp and foggy King George Playing Fields.
And the far more experienced home side must have thought they were on the right track when they led their youthful opponents 2-0 at half time, with goals from Ashley Smart and Dan Goward.
However, the visitors staged a remarkable second half comeback, and ran out 2-4 winners, thanks to goals from Luke Jones, (2), Dan Dutton and Callum McLaughlin.