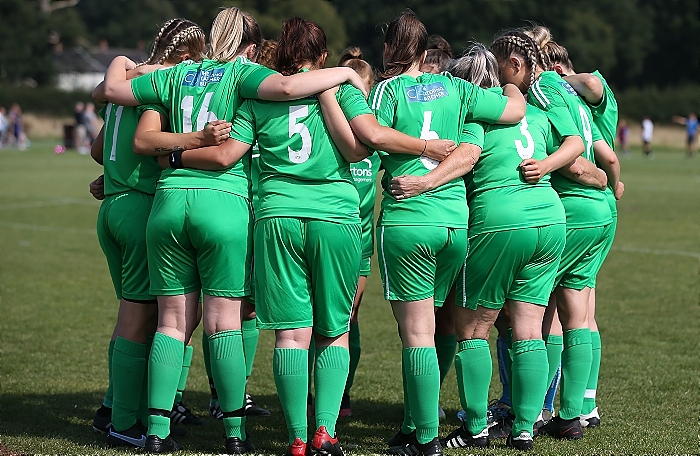 Nantwich Town Ladies FC have finished their inaugural season in the Cheshire Women's & Youth Football League Premier in 7th position, writes Jonathan White.
The team also made their debut in the Vitality Women's FA Cup, and now wait for all the league fixtures to be completed to find out which division they will play in next season.
Nantwich Town Ladies was only established in 2020 and were promoted in their first season from Championship East 2020/21.
The team are still on the lookout for players to strengthen their first team ahead of the 2022/23 season.
Training takes place every Wednesday (7-8.30pm) on the Applewood Arena 3G artificial grass pitch at Nantwich Town Football Club on Waterlode.
Chris Broad, Nantwich Town Ladies manager, said: "Despite a disappointing league finish, I'm pleased with the progress made on and off the pitch.
"We have retained the vast majority of last season's squad while managing to attract quality players who have either already signed or are training with the group ready to sign for the club.
"We came so close in the FA Cup against Didsbury and the opposition were so complimentary of us.
"If you'd have asked me what the goal was over the first two seasons, it wasn't to get promoted.
"So to have had a promotion and now a season at a higher level I'm ecstatic.
"We continue to improve what we do on the training ground and despite possibly underestimating the level in the premier division, we are making great strides.
"The girls section as a whole is growing at an incredible pace thanks to the work of Richard Embley and our team of brilliant volunteer coaches, some of which are also first team players.
"We will continue to build on what we have done so far and create a high quality environment for the women at the club."
For further information or interest, email [email protected] or phone 07805905241 or visit Facebook https://www.facebook.com/NTFCLadies and Twitter https://twitter.com/NantwichLadies