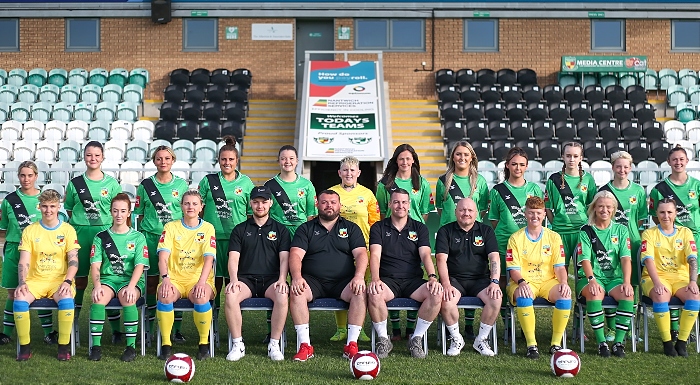 Nantwich Town Ladies hope the stunning Euros victory by England's Lionesses will inspire more local girls and women to try the sport, writes Jonathan White.
England clinched a dramatic 2-1 win over Germany in today's Wembley final and the whole competition has attracted record audiences.
Nantwich Town Ladies recently held their first-ever Ladies Open Day to celebrate the growth of the ladies' section of the club.
Chris Broad, Manager of Nantwich Town Ladies FC, said: "We hope that the success of the England Women's side prompts more girls to follow their dreams.
"If that dream is to play football, Nantwich Town offer football for girls in the form of Wildcats training, for players from the age of 5.
"We also have recent been given the 'Squad Girls' status which only a handful of clubs have in the country currently.
"This is a programme aged at 12-14 year old girls. On top of that we have competitive teams through the age groups through to our first team.
"I hope in future to welcome girls into our first team that got involved thanks to the Lioness's success and started playing at Wildcats age."
Nantwich Town Ladies start their second season against 10 other teams in the Premier Division of the Cheshire Women's & Youth Football League.
They have also qualified for their second successive appearance in the Vitality Women's FA Cup in the forthcoming season.
Training takes place every Wednesday (7-8.30pm) on the Applewood Arena 3G artificial grass pitch at Nantwich Town FC on Waterlode, Nantwich CW5 5BS.
For further information visit Facebook: https://www.facebook.com/NTFCLadies