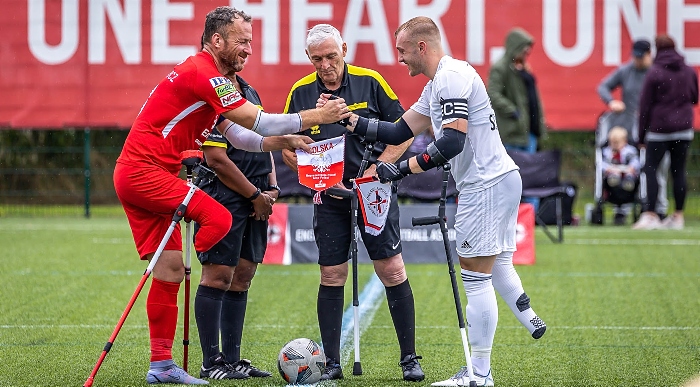 Nantwich Town Wolves  and Nantwich Town PAN are playing friendly matches against the England Amputee Football Association on August 28, writes Jonathan White.
The matches will take place at The Complex at Reaseheath College, off Main Road, on a 4G synthetic surface pitch.
It follows on from an international amputee football tournament held at Reaseheath College last weekend, where the English team are based.
On August 28, Nantwich Town Wolves (visually impaired) vs England kicks off at 11am and Nantwich Town PAN (adult pan-disability team) vs England kicks off at 12:30pm.
Both games will be 50 minutes long and it is free entry for spectators.
The matches will be used for match fitness and sharpness for their forthcoming season in the Partially Sighted Football League and Ability Counts Football League respectively.
England Amputee Football Association's aim is to provide all amputees, people with congenital limb deficiencies and persons with restricted use of limbs, with the opportunity to play football locally, nationally and internationally.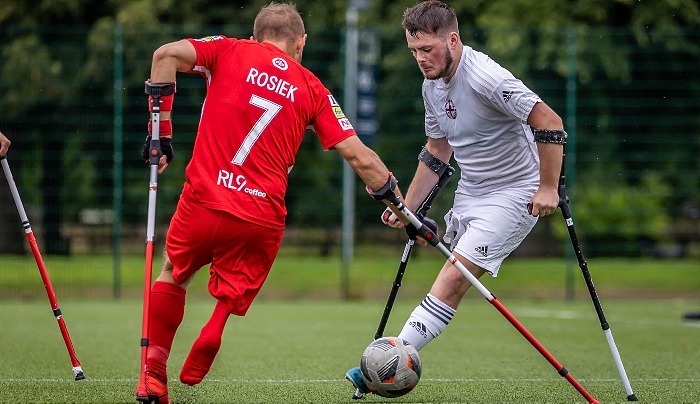 Craig Acton, Nantwich Town Disability Football, said:  "As a manager of these teams I am proud to see my players trying so hard in training in preparation for these games and look forward to fielding the teams.
"As a player I am excited to play an England team preparing for the 2022 Amputee Football World Cup and look forward to the challenge of playing against some truly talented players and trying to slot a couple of goals past a potential World Cup winning team."
Nantwich Town Disability Football are also hosting a PAN disability football tournament on the Applewood Arena 3G synthetic surface pitch at Nantwich Town FC on Saturday August 13 (kick-off 12.30pm).
The tournament will showcase local disability football and will be followed by an exhibition game of visually impaired players versus sighted players.
There will be ten teams in the tournament: four teams from Nantwich (two PAN-disability teams and two visually-impaired teams) and six teams that have been invited by the organisers to provide a wide representation of disability football. Spectators welcome to this free event.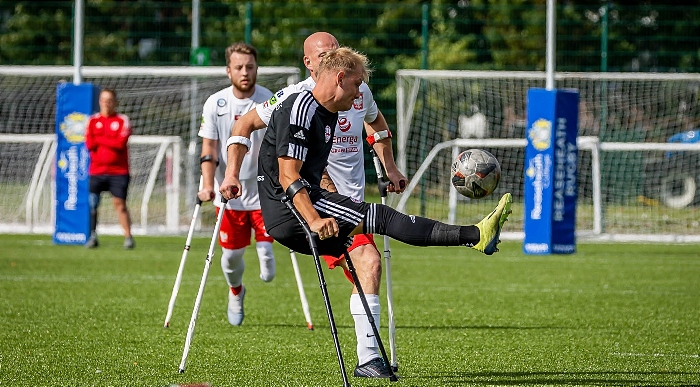 At the weekend's event, England and Poland played each other twice, England won game 1, 2-1, game 2 was 2-2. On Sunday Poland won game 3, 3-2.
England are playing in the WAFF Amputee World Cup in Istanbul, Turkey in September. They've been drawn to play in Group C against Argentina, USA and Indonesia.
For further information relating to Nantwich Town Disability Football, phone Craig Acton: 07791214269, email [email protected] or visit https://www.facebook.com/NantwichTownDisabilityFootball
(Images from weekend event courtesy of Peter Robinson)