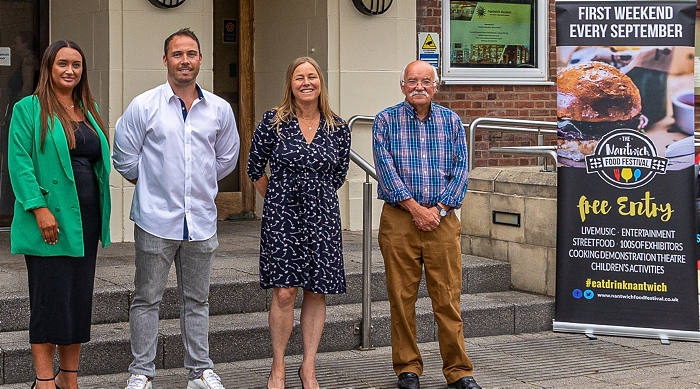 Organisers of the Nantwich Food Festival have landed a new sponsor for next month-s three-day event.
Crewe-based The Boulton Group have become a "Gold Festival Sponsor" of the town centre festival which will be held September 2-4.
Tens of thousands of people are expected to flock in to Nantwich for the festival which makes a return this year after two years' of Covid cancellations.
It will feature two Food Theatres at Love Lane and Nantwich Civic Hall where chefs will perform live, as well as hundreds of exhibitors at different parts of the town.
Carl Boulton, CEO of The Boulton Group, said: "We're delighted to be supporting Nantwich Food Festival and after its two-year hiatus, we're excited to be involved in making this year's event a special one.
"The Boulton Group headquarters are just down the road in Crewe and the vast majority of our team live locally, so this is a perfect opportunity for us to establish a link with such a relevant and successful event so close to our own home.
"We're proud owners of The White Lion, Weston, and truly passionate about quality food and drink.
"We're very much looking forward to the festival and meeting with other local businesses and the community."
Festival Director and Business Liaison Manager Nanna Pedley added: "We are thrilled to have been able to discuss with Carl ways in which The Boulton Group could support the Festival, and are delighted to announce that the Group will be sponsoring the Celebrity Chef Stage at the Civic Hall on Festival Saturday and Sunday.
"In addition to this, Carl has confirmed that he wishes to sponsor the Festival Official Opening Ceremony on Friday evening, an invitation only event."
For a full list of exhibitors, chef demonstrations, venues and sponsors, visit https://www.nantwichfoodfestival.co.uk/