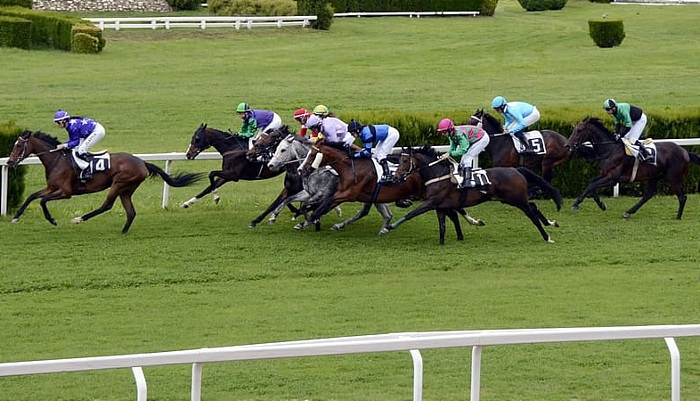 Has spending a day at the nearby Chester Races always been on your bucket list?
Whether you're a seasoned racegoer or a first-timer, this ultimate guide to the races will guarantee you a fantastic time.
From preparing for the day to dressing to impress, placing bets, and getting a behind-the-scenes look at the horses, we've got you covered.
So, let's dive in and make your day at the races unforgettable.
Preparing for a Day at the Races
Before heading to the racetrack, it's essential to do some preparation.
The first point of call is checking the race schedule and choosing when you want to attend.
Heads up, if you're new to horse racing, be prepared to see some interesting horse names on the lineup.
You can check out some of these names on the Cheltenham races today results for a glimpse of what you're getting into.
When you're checking the race schedule, make sure to look for any special events or races that catch your interest – ladies' day events, for example, come around every year.
Next, familiarise yourself with the racetrack layout and facilities. This will help you navigate the venue and make the most of your day. Don't forget to pack some essentials for the day.
Sunscreen, sunglasses and a hat are a must to protect yourself from the sun.
Bring some cash for betting and food, as well as a form of ID. Lastly, consider bringing a picnic or snacks to enjoy during the races.
Race Day Fashion
A day at the races is the perfect opportunity to dress up and showcase your style.
While there is no strict dress code, it's customary to dress smartly.
Ladies often opt for elegant dresses or skirts paired with stylish hats or fascinators.
Gentlemen can choose between a suit or smart trousers paired with a blazer and tie.
When it comes to footwear, comfort is key. You'll be on your feet for most of the day, so choose shoes that are both stylish and comfortable.
Remember to check the weather forecast and dress accordingly.
Layering is a great option, as the temperature can change throughout the day.
Tips and Strategies for Placing Bets
Placing bets on horses at the races adds an extra level of excitement to your day.
If you're new to betting, start with small amounts – then gradually increase as you gain confidence.
Before placing a bet, make sure to study the race card and familiarise yourself with the horses, jockeys and trainers.
Look for any recent form or track records that may influence your decision.
Consider different types of bets, such as win, place, or each-way bets. Each bet has its own risk and potential reward, so choose wisely.
It's also a good idea to set a budget for your betting activities and stick to it.
Remember, betting should be seen as a form of entertainment, and it's important to gamble responsibly.
Meeting the Horses
Ever wondered what goes on behind the scenes at a racecourse?
Many racetracks offer guided tours or access to the stables (great for bridesmaids who like to spend a day at the races for the hen party) that allow you to get up close and personal with the horses.
Take the opportunity to meet the trainers and jockeys, and learn more about the daily routines and care of these magnificent animals.
Watching the horses being prepared for their races is a fascinating experience.
Witnessing the bond between the jockeys and their horses can give you a deeper appreciation for the sport.
Don't forget to capture some memorable moments with your camera.
So, there you have it – the ultimate guide to a day at the races.
Whether you're visiting the nearby Chester racecourse or heading further down south to Cheltenham, these tips and strategies will help you make the most of your race day experience.
Remember to have fun, embrace the excitement and enjoy the thrill of the races.
(pic free to use licence https://www.piqsels.com/en/public-domain-photo-sfgft)