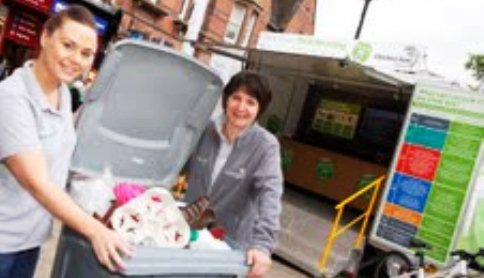 Nantwich residents have helped reduce the amount of waste being sent to landfill in Cheshire East by 1,000 tonnes.
A new silver bin which allows families to recycle more, using just one bin, means residents no longer have to sort their recyclables at the kerbside.
And latest figures  for October show it's working, with the amount of waste sent to landfil dropping by 1,000 tonnes compared to the same month last year.
Cheshire East Council chiefs say that's a saving of £100,000 on landfill costs.
New figures from the Department for Environment, Food and Rural Affairs (DEFRA) show Cheshire East has the highest recycling rate of any unitary authority in the North West, with 49 per cent of all household waste being recycled from November 2010 to November 2011.
Cllr Rod Menlove, Cabinet member with responsibility for environmental services, said: "I cannot thank residents enough for their commitment to recycling.
"The impact of avoiding sending waste to landfill should not be underestimated – it improves our environment and reduces the ever-increasing cost to this authority and to council taxpayers.
"I hope the new silver bin scheme will see this figure increase in the year's to come."