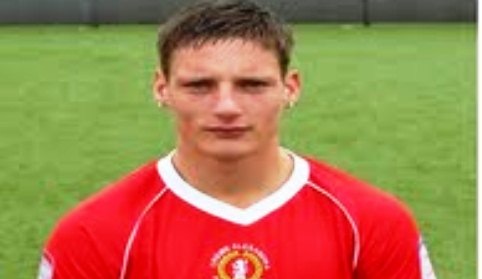 Former Nantwich Town loanee Jordan Connerton lines up against his old Dabbers pals after joining Kendal Town – 48 hours before the teams clash.
Crewe Alex striker Connerton was a firm favourite at the Weaver Stadium after a successful loan spell at the club last season.
But his progress at Crewe has been hampered by injuries, and now he has agreed a loan move to Kendal, where Nantwich play on Saturday in an Evo-Stik Premier League game.
Connerton told Nantwichnews: "Yeah how ironic, and my first game on loan for Nantwich last year was against Kendal as well.
"I still have a look out for Nantwich results as I have a couple of mates there and from spending time on loan last year.
"The only regular football I've had in the last couple of years was my loan spell with Nantwich and I'm grateful to them for allowing me to do so, but apart from that I've not played which at my age, is the last thing I need to be doing.
"My confidence has been shattered and I just want to play regular football again, enjoy it and score goals, which hopefully will start on Saturday.
"I want Nantwich to do well but on Saturday I'll be trying to score as many goals as possible for Kendal and get the three points."