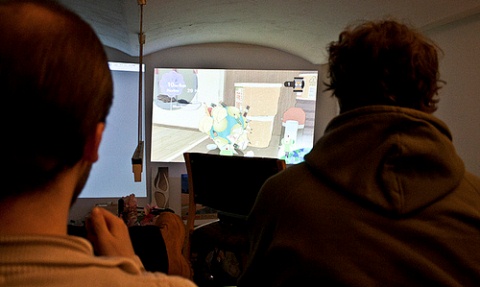 Nantwich parents who buy games consoles for their children this Christmas are being warned to watch how they are used.
Police say paedophiles may be using gaming networks to contact and groom children, with one youngster from Cheshire already falling victim.
They say parents need to be aware of the danger, particularly if installing an internet-enabled console in a room where a boy or girl may use it alone.
Det Sgt Mark Fletcher, of the Cheshire Police Paedophile Unit, said: "Most parents are aware sex offenders go on the internet, often posing as children, to make contact with youngsters.
"There is just not the same degree of awareness about games."
A woman from Essex was recently given a suspended prison sentence and put on the sex offender's register for inciting a child to commit a sex act and other offences.
The case involved a 14-year-old boy from Cheshire who she met while playing a game on Xbox Live.
Over a period of 18 months she pretended to be a 25-year-old single nurse. In reality she was 33, with a partner and two children.
"Someone intent on grooming a child can make contact by playing a game and then move on to an internet chat area," said Det Sgt Fletcher.
"Keep the console in a shared part of your home where a child is not going to be alone with it for any length of time.
"Children must never give out any personal information to people they meet on the internet.
"You should also be suspicious. If your child tells you someone they met playing a game wants to open up a line of contact which involves chatting, report it to Cheshire Police or on the CEOP website."
The Child Exploitation & Online Protection Centre website is www.ceop.police.uk
PIC: courtesy of tmp