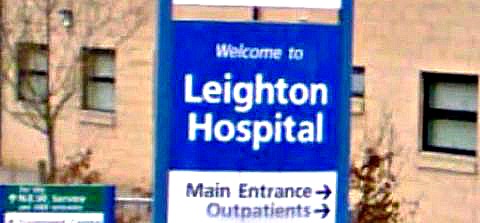 Leighton Hospital bosses are urging Nantwich residents to help them cope with the national strike action.
Mid Cheshire Hospitals Foundation Trust say they are working on plans to limit disruption by industrial action on November 30.
And they want residents to follow the "Choose Well" campaign to ensure the strike causes as little disruption as possible.
A Trust spokesman said: "By encouraging members of the public to follow the advice of the "Choose Well" campaign, the local community can assist its local hospitals by limiting any unnecessary attendances to the Trust's Emergency Department."
"Choose Well" aims to make people aware of the variety of healthcare services available to them on their doorstep.
The national NHS initiative gives people information on where to go to get fast, expert advice when they need it, and how to help themselves if they have a common illness or ailment.
It hopes to ease pressure on A&E departments and 999 services, which are for serious and life-threatening conditions such as heart-attacks, strokes, serious accidents and breathing conditions.
Self-care is the best choice to treat common illnesses and complaints such as coughs, colds, sore throats, upset stomachs and aches and pains, all of which can often be treated with a well-stocked medicine cabinet and plenty of rest.
For more information on the local Choose Well campaign visit www.cecpct.nhs.uk/choose-well