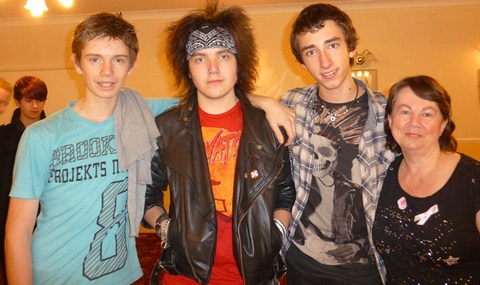 Fund-raisers raised the roof at Nantwich Cricket Club with a charity dance event in aid of Breast Cancer Awareness.
The event, organised by Nantwich fund-raiser and former cancer sufferer Ann Aspinall, featured popular local band Hex.
There was a raffle and games during the night on November 25, which follows on from the Nantwich Pink Day held in October.
Ann said: "Hex took the place by storm, they were great!"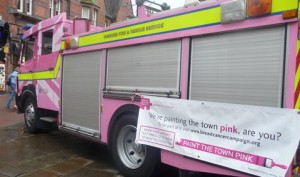 The cricket club donated the room for free, and the band made up of Sam Stoddard, Cal Whittaker, William Hickey and Korrey Williams donated their fee to the cause.
RNL printing donated the tickets free, and Sue Goodwin from Nantwich Market cafe provided food.
The night raised almost £2,000.
On Nantwich Pink day on October 25, the town came alive with a pink fire engine, Snugburys donated free strawberry ice cream all day, and the market and many local shops dressed their windows pink.
Hiltons Cafe in Beam Street dressed in pink and raised £85 at a sale at Baptist Church on November 12.
Anyone wishing to donate and raise funds,  contact Ann Aspinall 01270 629803 /07743240645.