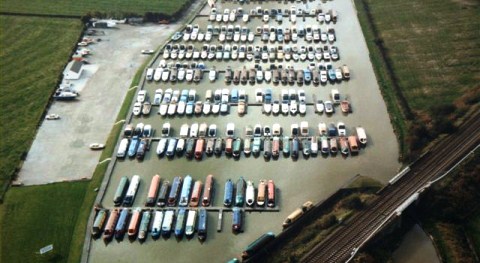 Cholmondeston-based Venetian Marine in Nantwich has been sold to one of the UK's largest narrowboat brokerage.
Buyer Whilton Marina now plans to pump £500,000 into redeveloping the site, one of the premier marinas in the North West.
Venetian Marine features a workshop, chandlery, tea rooms and gift shop, and was founded in 1971 by businessman John Dean.
Its sale has been completed following Mr Dean's retirement.
Whilton Marina plans to expand its business in the North West and support long-standing customers in the region.
The company plans to invest up to £500,000 on improving the marina infrastructure over the next two years.
Improvements will include fitting new piers, repiling the water's edge, electricity to all piers, a new water system and wi-fi access to mooring customers.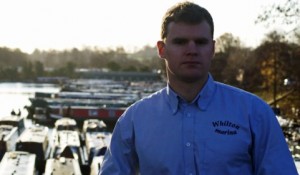 Robert Steele, director of Whilton Marina Ltd, said: "The two businesses have much in common.
"Both founded as family-run enterprises, we also celebrated our 40th anniversaries in 2011 – making us pioneers of the modern-day boating industry.
"We've known John for a long time and have considerable respect for the successful business that he created.
"We will stay true to that founding family ethos, as it reflects our own foundations. That includes retaining the marina workforce, which has supported the business for many years.
"We also want to remind people why Venetian Marine was known as the place to go in the North West for boat sales.
"We'll do this by combining Venetian's business expertise with our own, and providing a more local base for Whilton Marina's longstanding customers within the region."