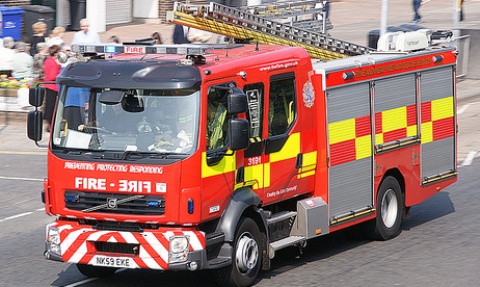 Fire crews from Nantwich and Crewe were called to a blaze in a portable building at Reaseheath College.
The blaze started in a fuse board in the cabin at the college on Main Road in Worleston, Nantwich,  at about 12.30pm today (December 22).
The cabin was evacuated as crews extinguished the blaze. Electricians were also called to isolate the fuse board.
No one was injured in the incident.
(pic by Freefotouk)