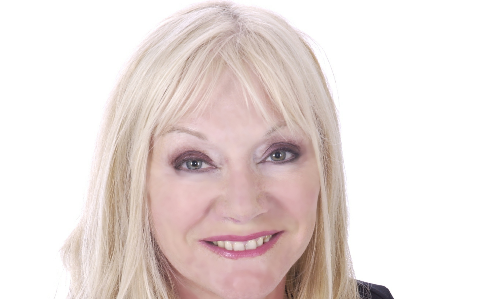 Family and friends of a Nantwich author who sold millions of books worldwide, paid tribute at her funeral today.
Penny Halsall, who wrote under pen names Penny Jordan and Annie Groves, died of cancer aged 65 on New Year's Eve.
The funeral of Mrs Halsall, who lived on Pollard Drive, Stapeley, took place today at St Mary's Church, Nantwich.
She made her name as a prolific women's fiction writer, and was one of  Mills & Boon's most popular authors.
She penned more than 200 books in a 30-year career, selling an incredible 100 million copies worldwide.
Penny, born in Preston, moved to Cheshire with her parents as a child.
She was first introduced to Mills & Boon at the age of 10, reading articles in the Woman's Weekly magazines belonging to her mother, Margaret.
She met her husband Steve Halsall while working in a bank, and he persuaded her to follow her dream and write fiction.
She won a Romantic Novelists Association competition and was snapped up by an agent, publishing her first book Duchess in Disguise in 1979.
Mills & Boon then discovered her in 1981, describing her as  "a raw talent – a born storyteller with a unique, intense and passionate voice".
Husband Steve died in 2002, and she began to write for HarperCollins under the name Annie Groves, telling stories of women's roles in the Second World War.
She was presented with the RNA's lifetime achievement award in 2011, and is survived by her mother Margaret, sister Pru and brother Anthony.
(pic courtesy of HarperCollins)