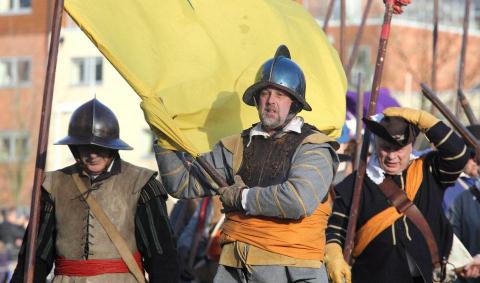 Thousands of people braved the strong winds in Nantwich to enjoy the annual Battle of Nantwich Holly Holy Day celebrations.
Visitors marvelled in the traditional spectacle as hundreds of troops from The Sealed Knot performed their re-enactment on Mill Island.
Troops marched down Welsh Row and up to the town square to perform a wreath laying ceremony at around 1.30pm yesterday (January 21).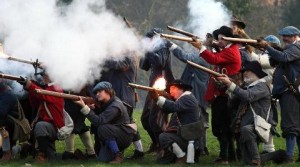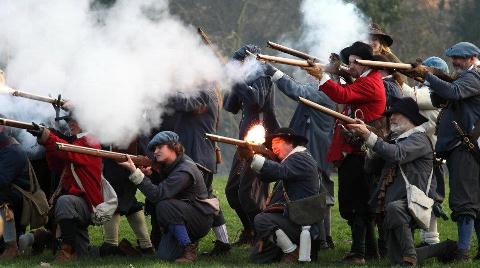 Then they moved off down to Mill Island where the re-enactment of the great 1644 battle was performed.
These fabulous pictures, by local photographer Simon J Newbury, show the battle in its full glory. For more pictures visit Simon's gallery on Facebook here.
This was the 40th year of the celebrations, with street entertainment and many other activities staged to give the day a festival feel.
Keith Cafferty, of the Holly Holy Day Committee, said: "It is an opportune time to pay a tribute to our predecessors of the organising committee, for their dedication and originality in getting The Sealed Knot involved in what is now generally recognised as the longest running Town Battle Re-Enactment."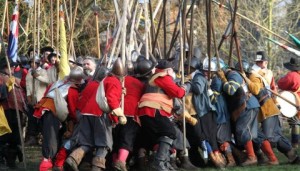 MP Edward Timpson, patron of Holly Holy Day Society, added: "I thank all the local businesses who have provided sponsorshop.
"By putting Nantwich on the map, and attracting visitors at an otherwise quiet time of the year, Holly Holy Day brings tangible benefits to our local economy, as well as raising spirits!"
(PICS by Simon J Newbury Photography)