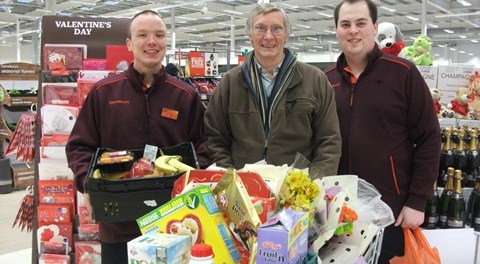 Nantwich Sainsbury's store has teamed up with United Churches of Crewe to help homeless people in the area.
Churches have joined forces throughout the winter to offer overnight accommodation and meals to people living on the streets.
And one of the church group's volunteers, Ken Swinswood, approached the Nantwich superstore for help running the project.
Bosses at the Middlewich Road outlet handed over cash vouchers to buy food for the hot meals provided for the homeless and food for breakfasts.
Olwyn Payton, spokeswoman for Sainsbury's Nantwich, said: "We were unaware of this service provided by volunteers until Mr Swinswood approached us and we were only too willing to help.
"We are now looking at how we can continue to support this valuable service for the homeless in our area."