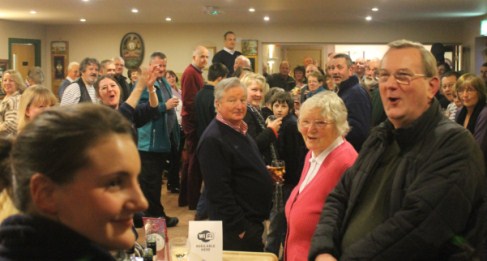 Staff at Aqueduct Marina near Nantwich welcomed 150 guests to help celebrate the site's third anniversary.
Moorers, customers, friends and suppliers enjoyed food and drink at the 147-berth boatyard and marina in Church Minshull.
Guests were welcomed by Sue McCarthy, marina supervisor, and Robert Parton, the marina owner.
They awarded Julie and Howard Twigg the "Endurance Award" for their long association with the site having kept their boat, Bramble in the storage yard for two years.
Glen Little, who moors her boat in the marina, thanked all staff for their hard work during the past year.
The event started with wine and canapés and was followed by a meal in the The Galley Café for those who wished to stay for the evening.
Since the marina opened on February 14 2009, it has expanded services supplied to include more boat storage, painting, welding, engineering and carpentry.
It sits on the Middlewich branch of the Shropshire Union Canal, with access to nearby Trent & Mersey and Langollen canals.