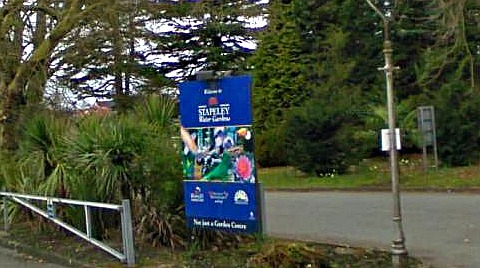 Concerned Nantwich residents questioned housing developers about plans for the former Stapeley Water Gardens site.
David Wilson Homes gave a presentation about their 146-home proposal for half of the site off London Road at a Stapeley Parish Council meeting.
But around 20 members of the public who attended voiced concerns the other half of the site could also become houses, increasing traffic problems and pressures on local services.
David Wilson Homes, part of the Barratt Group, was granted outline planning permission by Cheshire East Council last year to develop the brownfield site.
The plans included Stapeley Water Gardens relocating further to the west, where it could be accessed from the traffic lights junction opposite Cronkinson Farm pub.
But now the Water Gardens has closed down and no one has stepped forward to take it over, residents believe it will just open the way for more houses in the future.
Pat Cullen, a campaigner for Stapeley who runs www.protectstapeley.org.uk , said: "We have to be honest and say there will actually be around 300 homes there eventually. I could probably put the rest of my pension on it!"
Cllr Peter Groves added: "If Stapeley Water Gardens is not going ahead we could end up with 300 to 350 homes there."
Other residents feared that traffic accessing the new homes off London Road could double because of ownership wrangles over the use of the Peter de Stapleigh Way access junction.
Mark Williams said: "We don't want to see the entire site served from London Road, there will be a lot of objections to that."
Andrew Taylor, planning director for David Wilson Homes, told the meeting: "There is a question mark over what will happen on the remainder of the site.
"There are ownership issues with the junction with Peter de Stapleigh Way, but rather than put the whole site development on hold we are bringing forward those plans for the homes.
"The other part of the site may be subject to a future application."
If the 146-homes plan gets the go ahead from Cheshire East Council, construction work could start in the summer with the first occupancies as early as spring 2013.
All 146 homes, which will include landscaping, a children's play area, green spaces, and pedestrian access to Peter de Stapleigh Way, should be completed by 2018.