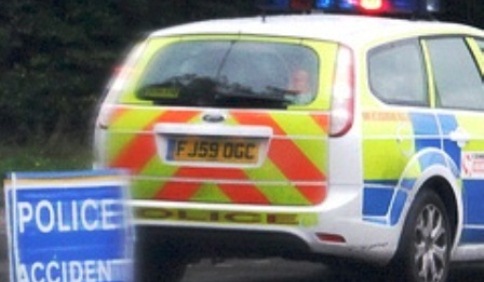 The busy A530 between Nantwich and Whitchurch was closed after a car careered off the road and smashed into a telegraph pole.
The accident happened along Whitchurch Road in Broomhall, near Nantwich, between the Sound Lane junction and the Cock Lane junction.
Police said one vehicle involved left the carriageway and hit the telegraph pole at around 5.50am today (March 9).
Emergency services closed it off in both directions, causing traffic problems throughout the area on surrounding roads.
A Nantwich police spokesman said: "A car has collided with the telegraph pole which has brought that down hanging dangerously over the road.
"We've had to close off that portion of the road and divert traffic while highways agency and engineers carry out repairs."
He said there were no serious injuries.
One man, from the Crewe and Nantwich area, was arrested at the scene on suspicion of driving with excess alcohol.