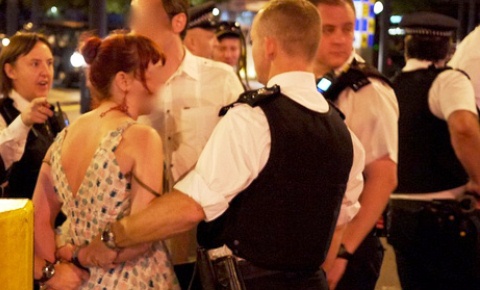 Nantwich Police chiefs warned troublemakers to stay away from the town during the Easter weekend's Nantwich Jazz and Music Festival.
Thousands of visitors are expected to cram into the town centre over the next four days for the 16th annual event.
But officers said today they will crack down on any "idiots" who intend to cause problems for people out to enjoy themselves.
A mobile CCTV van will be based in the town and extra officers have been drafted in from Crewe to police the streets during the festival.
All Nantwich-based officers will be on duty as well.
Insp Dave Smithers, head of Nantwich Neighbourhood Policing Unit, said: "We would just ask that people drink sensibly.
"There will be a significant police presence throughout the weekend. If people can't enjoy themselves without causing trouble for others, they will be dealt with robustly."
Insp Smithers expects officers to be using the Section 27 notices, which can ban individuals from the town centre for up to 48 hours if they are causing a nuisance.
"We want everyone to have fun, there will be families out as well with youngsters," he added,
"Hopefully not all the extra officers will be needed, but if idiots come out and cause problems, we will have the manpower to deal with them."
(Pic by Abscond)