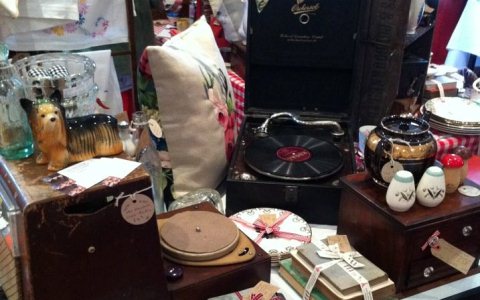 Two friends have realised a dream by launching a new business venture near Nantwich.
Kate Musselle and Alexis Beech are opening a new destination shop "Perpetual Vintage" in Dagfields, near Bridgemere.
The pair, friends from school, went into business together two years ago at a unit in one of the emporiums at Dagfields.
They attended vintage and craft fairs selling kitchenalia, furniture, textiles, children's toys and curiosities.
They started hosting their own events at Woore Victory Hall in 2011 which took off with exhibitors and stallholders as far afield as Yorkshire.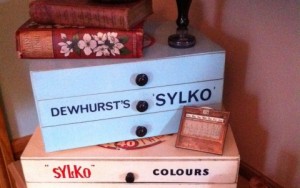 Now the friends are opening "Perpetual Vintage" which will feature pieces from local artists, guest spots from national sellers and will offer a commissioning service for one-off pieces and furniture.
It will also host "make your own" workshops and children's craft sessions run by local arts and crafts experts.
Alexis said: "The shop has given us the opportunity and space we always wanted to be able to style our goods.
"We have specific zones like bedroom, kitchen, gentleman's, and children's and therefore we can offer our customers inspiration of how to bring their own eclectic look together."
The shop opens this Easter weekend, including a gala event on Easter Sunday.
"We're so excited," added Alexis.
"It was so important to us to stay local and support local businesses, it's what our core business is."
Kate added: "We're thrilled to be developing a business that we love and are so passionate about, we love sourcing the items, upcycling and reinventing them and then finding them good homes!"
The gala event offers complimentary refreshments, mini workshops for budding crafters, and a 15% discount on all purchases over £20.
For details visit http://www.facebook.com/perpetualvintage  or email [email protected]