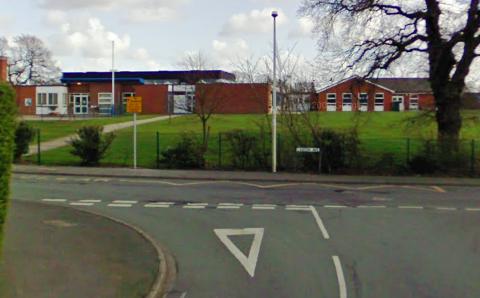 Council chiefs are to crackdown on parking problems around a primary school in Rope.
Cheshire East Council has agreed to introduce double yellow lines around Berkeley Primary School.
It follows complaints of serious parking problems at the start and end of school days in the Laidon Avenue, Lochleven Road and Rope Bank Avenue areas.
Some residents say they have been blocked in their driveways by parents dropping off or picking up children.
Willaston and Rope Cllr Brian Silvester said: " I have campaigned for this measure for some time and am pleased Cheshire East Council has taken it forward.
"Parents dropping off and picking up at the school park at the junctions which makes it very difficult for vehicles to pull out safely.
"Local residents are rightly angry at the careless parking of a small minority of parents and I hope the action being taken will solve the problem to a large degree.
"The Police continue to monitor the area and will not hesitate to hand out fines if inappropriate parking occurs.
"I am pleased the work is to be done during the school holidays to prevent unnecessary traffic congestion."