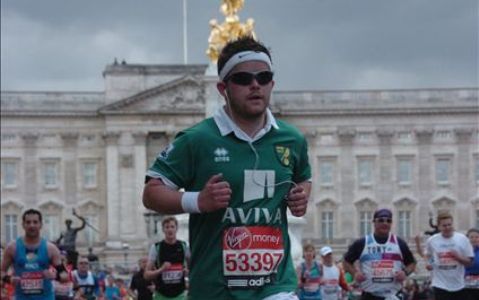 A college worker in Nantwich has raised more than £2,000 for North West Air Ambulance after completing the London Marathon.
Mark Hardy, who works at Reaseheath College, put his best foot forward to raise fund for his favourite cause.
The 25-year-old completed the 26.2 mile race in a personal best time of 5 hours 12 minutes – an hour faster than his previous attempt!
He raised £2,300 for NWAA and hopes to increase this to £4,000 through additional fund raising events in the local community by the end of June.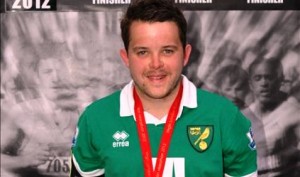 Mark (pictured), who completed the Rome Marathon in 2010, said: "The atmosphere was fantastic this time.
"The crowds in London were really supportive right round the course. I love every second of the race and I can't wait to enter again."
The NWAA was selected to benefit from last year's Reaseheath College RAG (Raising and Giving).
Students and staff raised £16,500 which were handed over at the students' summer ball.
The charity, which helps over 1,000 seriously injured people every year, needs £4 million a year to keep two helicopters operational.
"I built up a great relationship with the charity last year and started to appreciate what an amazing, and often lifesaving, service they offer," added Mark.
"I decided to continue to support them and I'm now a registered volunteer."
Anyone willing to donate to Mark's cause can at www.justgiving.com/markhardy2012