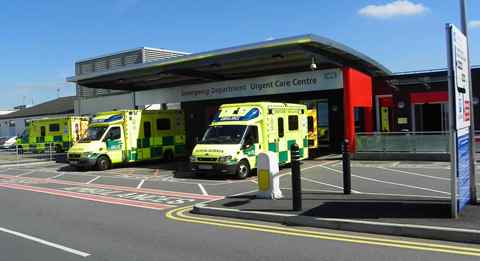 Nantwich hospital patients will have access to improved emergency care at Leighton Hospital after the trust was awarded the status of Major Trauma Receiving Unit.
University Hospital of North Staffordshire (UHNS) has been designated as the area's local Major Trauma Centre, and will be supported by Leighton Hospital as a Major Trauma Unit.
Changes to the way patients with major trauma are treated are being made across the UK amid evidence that such systems can save 20% more lives every year.
While UHNS will treat the most seriously injured patients, Leighton Hospital will provide treatment to trauma patients who arrive by ambulance and whose condition is too severe for immediate and safe transfer to UHNS.
Tracy Bullock, chief executive of Mid Cheshire Hospitals Foundation Trust, said: "Major trauma patients require round-the-clock emergency access to a wide range of clinical services and expertise.
"By achieving Major Trauma Unit accreditation we will be able to save more lives and significantly improve peoples' chances of making full recoveries.
"We will be able to ensure seriously injured patients get the specialised care they require 24 hours a day, seven days a week.
"By working closely with UHNS and our other trauma partners, we hope these changes will greatly improve the quality of emergency care provided across the region."