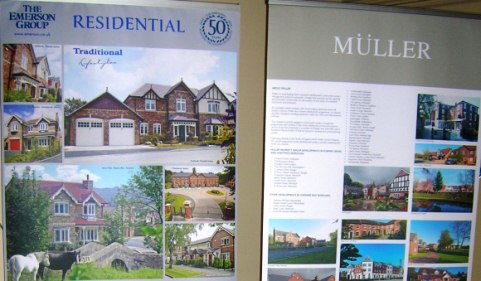 Campaigners fighting plans for a 1,000-home "Nantwich South" village in Stapeley are to launch a petition against the proposal.
Crewe & Nantwich MP Edward Timpson and local councillors Andrew Martin and Peter Groves are expected to attend the launch of the petition tomorrow (July 14).
Muller Property Group this week unveiled its latest vision for a "Nantwich South" village on fields bordered by Peter de Stapleigh Way, Audlem Road and London Road.
But although they claim more residents are "accepting" of the plan, many others are angry and fiercely opposed.
A petition is to be launched by protestors outside the Co-op store tomorrow morning, between 10.30am and midday.
Pat Cullen, who runs the Protect Stapeley wesbite, said: "Doing nothing will not stop this development.
"You must contact your district councillor and our MP to make your opposition known. Nantwich and Stapeley residents must have a say in what happens to our town and local area in the future."
Another campaigner added: "I urge everyone to attend this event and to get behind the 'no' campaign, which is gathering pace.
"Our MP and local councillors are offering us their support. We must take it and work alongside them to repel Muller's advances on Stapeley."
However,  Colin Muller, chief executive of Muller Property Group, said: "We would be very interested in seeing the basis of objections.
"Cheshire East Council does not have an adequate supply of housing, which it is required to do by Government, and we believe there is a lack of affordable housing in the area.
"There are also no current small-scale industrial units available and Muller will subsidise these to encourage local start-up businesses.
"We have listened to issues raised by residents and our plans have changed as a result, including a site for a new primary school in our initial plans.
"Further meetings are being organised so we can keep everyone up to date as we go through the development planning process. Our intention is to be straight forward and open with our proposals."