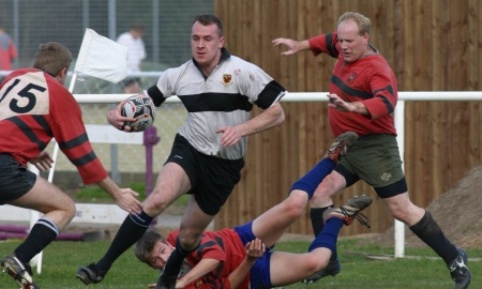 New Crewe & Nantwich RUFC captain Niall MacGregor said the club is excited at the prospect of a new campaign.
And with new coach Andy Brown on board, new faces in the first team squad, C&N are bidding for a third straight promotion.
The team, based at Vagrants in Nantwich, kick off their 2012-13 season in South Lancs/Cheshire Division 1.
Taking over the captaincy, MacGregor told Nantwichnews: "I put my name forward when I knew Kev Naughton was stepping aside as captain, as I've been vice captain for two years.
"It's an honour for me. Kev did a fantastic job with two successful promotions, you can't get much better than that, as well as his overall leadership and commitment to the club.
"It's going to be very hard to follow in his footsteps!"
Former player Brown is returning from Whitchurch to take over the coaching role in place of Geoff Crawford, who stepped down.
"Geoff did a great job," added second row forward MacGregor. "Andy returning is great, and with new assistant Andy Dudley working with the backs, it is en exciting time.
"We have to have ambitions this season. Our goal is to win the league again, that's what we have in mind. Whether that's this season or next, but it will take a lot of work."
"There are some tough teams in this league, such as Broughton Park, Winnington Park and Bowdon."
And players are already seeing the step up in preparation and training needed to hold their own at the higher lever.
"Andy has made an immediate impact in the training and fitness side, as well as getting our hands on the ball earlier pre-season," Niall continued.
The club has retained quality players like Killian Roche, Toby Ward and Jamie Little, and has strengthened with new signings Aaron Baker (Trentham), and Irish forward Shane Heffernan.
With a first team squad of 32, MacGregor and his vice captains Mike Greatbanks, Tim Cowap and Roche are feeling in confident mood.
Their competitive campaign begins this Saturday August 11 at the Vagrants when they take on Dukinfield in the first round of the Cheshire Cup.
Their league opener is away at Bowdon on September 1.