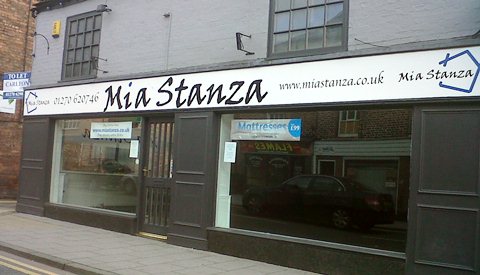 The former Mia Stanza store on Nantwich's Welsh Row could become a new Thai restaurant and takeaway, it has emerged.
A licensing application has been lodged by restaurant owners in Manchester for the site, town councillors said.
And if it gets the go ahead, the restaurant could be open in the next few months.
Nearby food and drink outlets on the street have welcomed the move to prevent the vacant premises falling into disrepair.
The licensing application is to serve food and alcohol on the premises Monday to Friday until 11.30pm, and Saturday until midnight.
"These hours don't look excessive, " said Cllr Arthur Moran, who is in favour of the plan.
"This suggests they don't want to attract the trade from the early hours of the morning, so there won't be an over-denomination of these fast food takeaways in Welsh Row.
"It's an empty building as it stands and it could remain so for a long time if this doesn't go through."
A source at The Cat and Firenze said they would welcome another "quality" restaurant to the area as it would attract more custom into the town.
Licensing authority Cheshire East Council will determine the application.