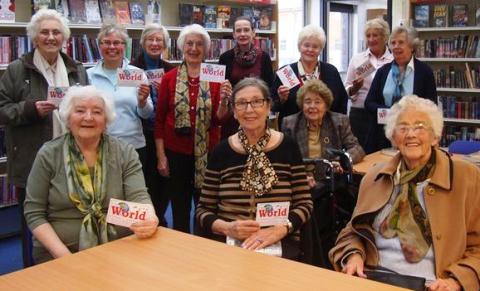 Nantwich Library welcomed the ladies of Acton and Reaseheath Women's Institute Book Club for a special award ceremony.
WI members took part in Cheshire East Libraries "Stories of the World" reading challenge as part of the Cultural Olympiad.
It involved reading five books themed around places and cultures from other countries, encouraging readers to try something different in their reading choice.
Tom Appleby, library manager, said: "It was great to see so many of the WI members get involved in the event and maybe read books they wouldn't usually read."
The WI, who support public libraries through their national "Love your Libraries Campaign", is encouraging everyone to sign up to their local library and write to local councillors stressing the importance of libraries in their community.