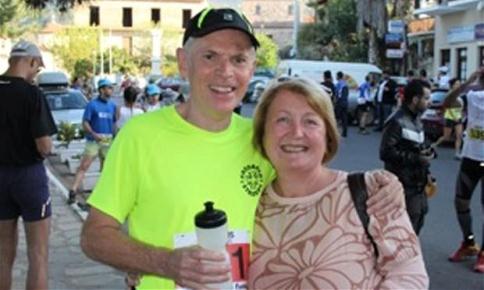 The family of tragic South Cheshire runner John Lawton is to donate  funds to rescue teams who tried to find him.
John, 62, went missing while competing in the gruelling 35km Taygetos challenge in Greece in April this year.
It sparked a massive hunt which included volunteer teams from Cheshire Search and Rescue (SAR) flying across to join family and friends.
His body was finally discovered by two walkers several hours away from the race circuit four months later in August.
Now his widow Lynda, of Alsager, wants to give money from the "Just Giving" donations to Cheshire SAR in tribute to their efforts.
In a final Facebook message, the family said: "We will always be grateful to everyone who has supported the search in so many ways.
"Thanks to the generosity of so many friends and people who did not know John but wanted to help, there was still some money left in the Just Giving account when John's body was found.
"We hope you will all be happy with our decision to donate most of it to Cheshire Search and Rescue, in the hope that it will help them to continue to save lives in very difficult situations.
"We have also made a small donation to the charity "Missing People" to thank them for their support and help them to continue to support families when a loved one is missing."
Hundreds packed into Newcastle Crematorium and later at Crewe Hall at John's funeral in September.
"Thank you again to each and every one of you," the family added.
"Your messages of support and generous donations helped us to continue to search for John even when the authorities had given up. We never gave up."