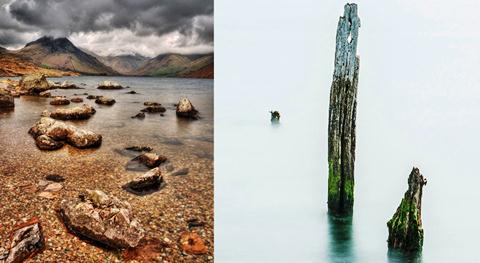 These stunning images were worthy winners in Nantwich Camera Club's latest competition.
Andrew Charlesworth scooped top prize in the Print class, while Mark Payne won in the Projected Image category.
Andrew's stunning snap of "Wast Water" in Cumbria was a deserved winner. And Mark's piece called "Jetty" was his first club competition win.
Judge Tony Winfield had the task of picking winners from 94 entries.
Nantwich also came out on top in inter club competitions against Whitchurch and Sandbach, and competed in the Chester Photographic Inter-Club Competition where it finished in 4th place.
Members also enjoyed presentations by Graham Curry on how "Lightroom" enhances his landscape photographs, and Peter and Carole Cheetham, displaying a portfolio of images and how the various effects were produced.
Peter Siviter gave a talk around his images featuring a selection of Punks, Goths and other ghoulish characters.
The club is set to open its annual exhibition in the Millennium Gallery at Nantwich Museum, to run from January 12 to March 23.
Forthcoming evenings include Margaret Salisbury presenting her feature entitled "The Dragon's World" and the club's third competition of the season on January 15.
New members and visitors are welcome.
The club meets every Tuesday at 7.30pm for a 7.45pm start at Regent's Park, off London Road.
For more details visit the club's website at www.nantwichcameraclub.org.uk
(pictures courtesy of the Nantwich Camera Club)