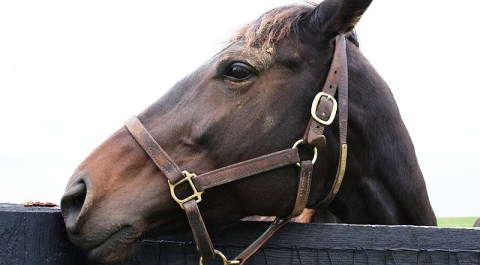 Workers at a Nantwich abattoir have had licences revoked after an undercover film showing treatment of horses being slaughtered.
The film, made at the Red Lion abattoir at Broomhall, near Wrenbury, shows images of horses being beaten and neglected.
Animal welfare group Hillside Animal Sanctuary carried out the secret filming, which Sky News revealed online today (January 18).
And it comes in the wake of the row over horse meat being found in burgers bought in UK supermarkets such as Tesco.
Two slaughtermen have now had their licences revoked by the Food Standards Agency, according to the Sky News report.
The video shows horses being beaten with rods, crammed into pens three at a time, and sick and injured horses left overnight rather than being put down swiftly.
The news report states that under The Welfare of Animals Act 1995, horses should not be slaughtered in sight of one another because of the distress it causes.
Organisations including the RSPCA, World Horse Welfare and British Horseracing Authority all moved to condemn the actions seen in the video.
One of the Hillside investigators said it had been the most "harrowing experiences" he'd come across.
In the report, the Red Lion Abattoir said the incident viewed in the film was 0f an "isolated nature" and that disciplinary action had been taken against the individual involved.
They also said in the report that it viewed "animal welfare and public health with paramount importance."
Horses slaughtered at the facility are destined for the European food markets.