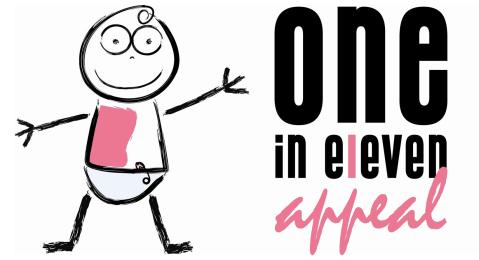 Supporters of the One in Eleven Appeal are in Nantwich this week to tell people about its vital fundraising work.
They'll be in the Nantwich branch of Yorkshire Building Society, High Street, to outline what the appeal hopes to achieve and its work so far.
They will also be collecting funds from customers or shoppers happy to make a donation during the visit tomorrow (Wednesday February 6).
Yorkshire Building Society has chosen the One in Eleven Appeal as one of three local causes it is supporting in February.
From February 1 until February 23, customers at the branch will be asked to vote for the cause they would like to support.
The one with the most votes will receive a donation of £500, second place will receive £300 and third place will receive £200.
The One in Eleven Appeal, rub by Mid Cheshire Hospitals Charity, aims to create a new neonatal unit at Leighton Hospital.
A new unit will provide more space and comfort for families going through the most difficult of times when their baby is in hospital.
Laura Bailey, fundraising manger for the Appeal, said: "We are really pleased Yorkshire Building Society has chosen the appeal as one of its three charitable causes to support.
"We look forward to talking to many people when we are in the branch this week about what the appeal hopes to do and how important their support is to us."
YBS has given 28 of its branches across Cheshire and the North West £1,000 each to distribute to local charities in this way.