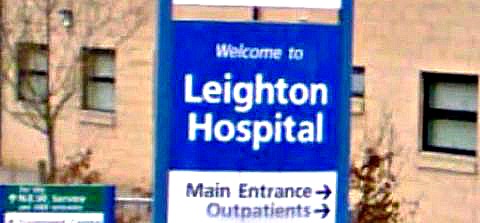 People suffering Glaucoma in Nantwich and Crewe are being invited to join a new support group.
Glaucoma care staff at Leighton Hospital are holding the group's first session with the International Glaucoma Association (IGA), on Monday March 18.
Any patients and their family and friends are invited to attend.
It will include a presentation by  Dan Nguyen, Mid Cheshire Hospitals NHS Foundation Trust's new Ophthalmology Consultant, who specialises in Glaucoma treatment.
The IGA will be providing information such as driving with the condition.
The event, which is free, will take place between 2.30pm and 4.30pm at St Michael's Church Hall in Ford Lane, Coppenhall.
Attendees will meet doctors and nurses who make up the Glaucoma team at Leighton Hospital, and also suggest topics for future support group meetings.
For more details contact Debra Noden, clinical nurse specialist for ophthalmology, on 01270 612102.